Umar Farouk Abdulmutallab's cooperation could prove to be a national security victory and a political vindication for President Barack Obama, who has been under fire from lawmakers who contend the administration botched the case by giving Abdulmutallab the right to remain silent, rather than interrogating him as a military prisoner.
In the days following the failed bombing, a pair of FBI agents flew to Nigeria and persuaded Abdulmutallab's family to help them. When the agents returned to the U.S., Abdulmutallab's family came, too, according to a senior administration official briefed on the case. The family persuaded Abdulmutallab to work with the FBI, believing he would be treated fairly in U.S. courts, the official said, speaking on condition of anonymity because of the sensitivity of the case.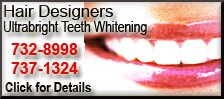 FBI officials continue to question Abdulmutallab, working in collaboration with CIA and other intelligence authorities, the official said. Obama has received regular updates on the interrogation, according to the official. A law enforcement official, also speaking on condition of anonymity because he was not authorized to discuss the case, said Abdulmutallab has provided information about his contacts in Yemen, where an al-Qaida branch has claimed responsibility for the failed attack.
Before the attack, the U.S. regarded the Yemen-based al-Qaida in the Arabian Peninsula largely as a threat to Yemen's stability, not within U.S. borders. Depending on how much he knows, Abdulmutallab's cooperation could help authorities better understand the organization.
While the interrogation continued, White House and intelligence officials quietly seethed as political rivals accused them of putting lives at risk. That criticism peaked last weekend when Sen. Susan Collins of Maine, in the weekly Republican address, accused the administration of having "a blind spot when it comes to the war on terrorism."
Collins said the administration "undoubtedly prevented the collection of valuable intelligence about future terrorist threats to our country."
Abdulmutallab's cooperation, renewed after he stopped talking in the hours after his arrest, is the latest twist in a case that exposed repeated missteps within the U.S. intelligence network. Authorities had plenty of intelligence to stop the attack but failed to piece it together, even after Abdulmutallab's father walked into the U.S. Embassy in Nigeria and warned that his son might be dangerous.
Authorities had hoped to keep Abdulmutallab's cooperation secret while they continued to investigate his leads, but details began to trickle out during testimony on Capitol Hill, where FBI Director Robert Mueller and National Intelligence Director Dennis Blair confirmed authorities continued to get intelligence in Abdulmutallab's case.
"It is also my understanding that Mr. Abdulmutallab has provided valuable information. Is that correct?" Senate Intelligence Committee Chairman Dianne Feinstein, D-Calif., asked.