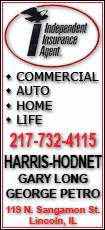 "I haven't received any phone call from anybody asking for the doctor to surrender," Chernoff said. "If we get the call, we'll be happy to."
David Walgren, the deputy Los Angeles County district attorney handling the case, declined to comment.
Jackson, 50, hired Murray to be his personal physician as he prepared for a strenuous series of comeback performances in London. His death on June 25 in Los Angeles came after Murray, tending to Jackson in the star's rented mansion, administered the powerful anesthetic propofol and two other sedatives to get the chronic insomniac to sleep, according to the Los Angeles County coroner's office, which ruled the death a homicide.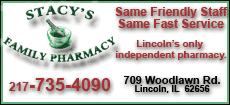 Propofol is only supposed to be administered by an anesthesia professional in a medical setting. The patient requires constant monitoring because the drug depresses breathing and heart rate while also lowering blood pressure, a potentially deadly combination.
Murray, a cardiologist, has maintained from the outset that nothing he gave the singer should have killed him. Administering propofol to Jackson wasn't illegal, so prosecutors must show Murray deviated from accepted medical norms when he administered it in a non-medical setting while Jackson already had other sedatives in his system.
A law enforcement official last month told the AP that prosecutors had decided to seek a grand jury indictment on an involuntary manslaughter charge. On Tuesday, a second law enforcement official said prosecutors were sticking with the charge but planned to file a criminal complaint to avoid the appearance of secrecy in the closely watched case.
Both officials requested anonymity because they are not authorized to publicly discuss the case.
While there is no public timetable for charges to be filed against Murray, there are strong indications the move is imminent.
Jackson attorney Brian Oxman said Wednesday that the pop star's family believes an involuntary manslaughter charge would be insufficient.
Brian Oxman told CBS' "The Early Show" on Wednesday that Murray displayed recklessness in dispensing the drugs, warranting a second-degree murder charge.
Involuntary manslaughter, with its maximum jail sentence of four years, would be "just a slap on the wrist," he said.