Therese A. Ziemann, 48, of Menasha, said she and three other women only meant to confront the married man about his cheating ways. Her decision to grab the bottle of nail glue from her makeup bag was "a stupid spur-of-the-minute decision," she said.
"I had just found my daughter's number in his cell phone," she said outside a Calumet County courtroom. "It was just a warning from me to him, to stay away from the kids."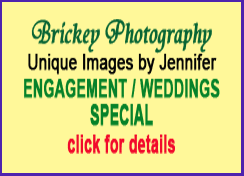 Ziemann, her sister, another lover and the man's wife were all sentenced Tuesday to one year probation plus community service for their roles in the revenge plot. A judge also imposed and stayed jail sentences of 60 days for Ziemann and 30 days for the other three, meaning they would only serve the jail terms if they violate the conditions of their probation.
Ziemann, a mother of six, acknowledged that she lured the 37-year-old man to a motel last July after the man's wife contacted her and told her he was seeing other women.
First she tied the man up and blindfolded him under the guise of erotic play. Then she summoned the other three women with a text message, according to court documents.
She told police she slapped the man in the face, cut off his underwear and used the glue to attach his penis to his stomach. The other three women arrived, and several berated and belittled the man. Eventually he worked his way out of his restraints and the women fled.
The gluing caused the man "no permanent physical injury," said Calumet County district attorney Ken Kratz.
The Associated Press is not naming the man or his wife to protect his identity as a victim of sexual assault.
The other three women were charged with being party to the crime of felony false imprisonment. Two agreed to plead no contest to a lesser charge of misdemeanor disorderly conduct.
Michelle M. Belliveau, 43, of Neenah, told the judge she was "extremely sorry" and apologized specifically to the victim.
"We got caught up in something bad," she told him tearfully. Belliveau is Ziemann's sister.
Wendy L. Sewell, 44, also apologized, saying she didn't mean for anyone to get hurt. She said she only meant to confront the man by catching him in his cheating ways.
"I wanted to say what I got to say and leave and never look back," said Sewell, of Kaukauna.