Giannoulias knows there is a lot at stake.

The seat is one of the most coveted in the nation and the GOP believes five-term U.S. Rep. Mark Kirk -- a moderate who long has fared well among independent voters -- can capture it and help chip away at the Democratic majority.

"Come November, congressman, your days as a Washington insider are over," Giannoulias said at his victory party Tuesday night.

Kirk was more low-key, telling supporters voters are tired of Democratic leadership.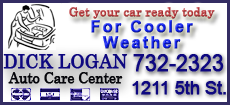 "The people of Illinois now see the arrogance of a one-party state, and this election will show that we will not surrender to their dangerous cynicism of low expectations, because we are Americans and we can do anything," Kirk said.
With 99 percent of precincts reporting, Kirk had 416,853 votes, or 57 percent, easily trouncing the field of five other little-known candidates.
Giannoulias had 345,265 votes, or 39 percent, and his closest competitor, former city of Chicago inspector general David Hoffman, had 298,845 votes, or 34 percent. Two other candidates, including Chicago Urban League chief Cheryle Jackson, were in the race and another recently dropped out.
Giannoulias supporters acknowledged that winning in November won't be easy but said losing Obama's seat to a Republican is not an option.
"In the end of it, we're not going to stray away from who we are, and that's a state that elects Democrats," said Joe Costigan, a 53-year-old union official from Oak Park.
There were tough fights in two key congressional races in Illinois, including an open seat from the Chicago suburbs that Kirk gave up to run for Senate.
But the big prize is the Senate seat Obama vacated when he was elected president -- especially important to both parties after an upset win by the GOP in Massachusetts cost the Democrats the late Sen. Edward Kennedy's seat.
Republicans have targeted Obama's seat since Roland Burris was appointed by then-Gov. Rod Blagojevich after Blagojevich was accused of trying to sell the seat. Tainted by the circumstances of his appointment, Burris decided against running for a full term.
Democrats, meanwhile, are gunning for the seat Kirk managed to hold on to even though his suburban 10th Congressional District, a mix of wealthy and blue collar communities north of Chicago, has trended Democratic in recent years.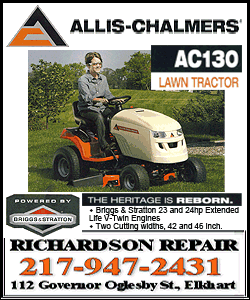 Dan Seals, a business consultant who lost twice to Kirk, earned the Democratic nod. With 100 percent of precincts reporting, Seals had 22,558 votes, or 48 percent, compared with his closest competitor, veteran state Rep. Julie Hamos. Hamos had 21,947 votes, or 47 percent.
Pest-control company head Robert Dold won the Republican nomination by defeating veteran state Rep. Elizabeth Coulson and three others.
With 100 percent of precincts reporting, Dold had 18,352, or 39 percent, and Coulson had 14,442, or 31 percent.
Republicans also are trying to take back former House Speaker Dennis Hastert's seat in Illinois' 14th Congressional District, which stretches from west of Chicago to almost the Mississippi River.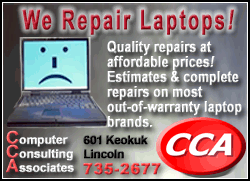 Hastert's 31-year-old son, Ethan, tried to make the most of his family name, but he met resistance from some conservatives and lost the GOP nod to former state Rep. Randy Hultgren, who had cast Hastert as inexperienced.
With 100 percent of precincts reporting, Hultgren had 34,735, or 55 percent, and Hastert had 28,745, or 45 percent.
The Democratic incumbent, U.S. Rep. Bill Foster, was unopposed in the primary. Foster took the once-reliable GOP stronghold away from Republicans in a 2008 special election after Dennis Hastert retired.
Copyright 2010 The Associated Press. All rights reserved. This material may not be published, broadcast, rewritten or redistributed.