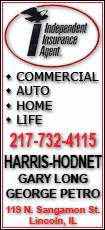 The soldiers were in the region as part of a small, little-publicized U.S. mission to train members of the paramilitary Frontier Corps to better fight al-Qaida and Taliban militants, Pakistan's army said.
The U.S. Embassy declined to comment. If the deaths are confirmed by American authorities, they would represent a major victory for militants close to the Afghan border who have been hit hard in recent months by a surge in U.S. missile strikes and a major Pakistani army offensive.
The attack, which killed at least four other people and wounded 70, will draw attention to the presence of U.S. troops on Pakistan soil at a time when anti-American sentiment over perceived violations of sovereignty is running high. U.S. and Pakistani authorities rarely talk about the training program out of fear it could generate a backlash.
The blast hit a convoy close to a girls' school celebrating its opening in the Shahi Koto area of Lower Dir district, which like much of the northwest is home to al-Qaida and Taliban militants. It was unclear where the convoy was heading.
One of the dead was a Pakistani soldier, officials said. Around 70 people were wounded, among them many schoolgirls, said an army statement and police chief Mumtaz Zarin Khan. Some officials said three schoolchildren also were among the dead.
Pakistan army spokesman Maj. Gen Athar Abbas said three Americans soldiers training the Frontier Corp were killed and one was wounded in the attack.
Lower Dir shares a border with Afghanistan and with the Swat Valley, a region the army last year retook from militant control in an offensive that included operations in Lower Dir. The army had claimed both regions were now clear of insurgents.
The bomb flattened much of the Koto Girls High School, leaving books, bags and pens strewn around.
"What was the fault of these innocent students?" said Mohammed Dawood, a resident who helped police dig the injured from the rubble.