After sparking a firestorm of criticism from Nevada's elected officials for suggesting that people saving money for college shouldn't blow it in Las Vegas, Obama told U.S. Senate Majority Leader Harry Reid in a letter that he wasn't saying anything negative about Las Vegas.
It was the second time since taking office that Obama singled out Las Vegas as a potential example of spending excessively.
"I was making the simple point that families use vacation dollars, not college tuition money, to have fun," Obama said, according to the letter released by Reid's office. "There is no place better to have fun than Vegas, one of our country's great destinations."
Obama said he always enjoys his visits to Las Vegas.
A White House spokesman referred to Obama's letter to Reid and said the administration had no further comment.
Perception and reputation are sensitive issues for Sin City as it struggles to find footing amid a two-year meltdown of foreclosures, bankruptcies and unemployment. Tourism is the Silver State's backbone, and several lawmakers said they were shocked that Obama singled out Las Vegas again after commenting last February that bailed-out banks shouldn't go to Las Vegas using taxpayer money.
"When times are tough, you tighten your belts," Obama said, according to a White House transcript of his appearance Tuesday at a high school in North Nashua, N.H.
"You don't go buying a boat when you can barely pay your mortgage," Obama said. "You don't blow a bunch of cash on Vegas when you're trying to save for college. You prioritize. You make tough choices."
The comments quickly sparked a flurry of reaction in the Silver State, which supported Obama in the 2008 election. Nevada had an unemployment rate of 13 percent in December.
Las Vegas Mayor Oscar Goodman said during a hastily called news conference that Obama is no friend to Las Vegas and would not be welcomed here if he visits.
"I'll do everything I can to give him the boot," Goodman said. "This president is a real slow learner."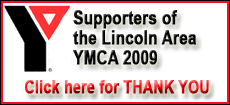 Goodman and others are worried that Obama's words will discourage visitors from coming to Las Vegas and depress the industry further.
"Enough is enough!" Democratic Congresswoman Shelley Berkley said in a statement. "President Obama needs to stop picking on Las Vegas and he needs to let Americans decide for themselves how and where to spend their hard-earned vacation dollars."
Nevada's tourism has been hit hard during the past two years as consumers everywhere tighten leisure spending and companies spend less on meetings and conventions.
Reid, one of Obama's closest allies, issued a statement headlined "Reid to Obama: 'Lay off Las Vegas'" and was unusually blunt in his reaction.