President Barack Obama's top arms control official, U.S. Undersecretary of State Ellen Tauscher, said the talks toward a successor agreement to the now-expired 1991 Strategic Arms Reduction Treaty are "in the endgame."
A final agreement has remained elusive. U.S. and Russian officials said last year that they would sign a new treaty by the end of December, but talks have dragged on.
Moscow and Washington both want to reach a new accord as quickly as possible to give credibility to their efforts to persuade Iran and North Korea to abandon their nuclear programs.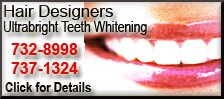 START required each country to cut nuclear warheads by about one-fourth to about 6,000 and implement procedures for verifying the reductions. President Barack Obama and Russian President Dmitry Medvedev agreed in July to cut the number of nuclear warheads each country has to between 1,500 and 1,675 under a new treaty.
One of the hang-ups has been including missile defense issues in a new accord. If completed, the new deal may arguably be the farthest-reaching arms control treaty since the original 1991 agreement. An interim deal reached in 2002 did not include its own rules on verifying nuclear reductions.
Speaking to The Associated Press during a nuclear disarmament conference in Paris, Mikhail Margelov, the Kremlin-connected head of the foreign affairs committee in Russia's upper house of parliament, said Obama and Medvedev would sign a new treaty "by the end of the first quarter."
"This is not a political question, it is a technical question," he said. "We are fine-tuning and polishing details."
Neither he nor Tauscher would say what is hanging up a final deal. Margelov said Russian negotiators want both the U.S. Senate and Russia's parliament to ratify the treaty at the same time -- a goal that seems elusive, given what Tauscher called the "polarized atmosphere" in Washington.