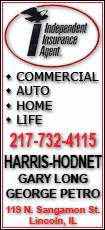 Presiding Judge Ralph Alt said the doctors at the prison hospital where Demjanjuk is being held reported he was suffering from dangerously low hemoglobin levels and needed treatment.
However, doctors thought the proceedings would be able to resume Thursday as scheduled, Alt said.
The retired U.S. autoworker is being tried on accusations he was the accessory to the murders of 27,900 people while allegedly serving as a guard at the Sobibor death camp. The Ukrainian-born Demjanjuk rejects the charges, saying he was never a guard at any Nazi camp.
Demjanjuk suffers from several medical problems but has been declared fit to face trial, so long as court sessions are limited to two 90-minute sessions per day.
Alt rejected motions from the defense for the trial to be ended, which argued, among other things, that Demjanjuk was no longer fit for the proceedings.
Even though Demjanjuk lies in a bed with his eyes closed throughout the court sessions, he has indicated he is listening and understanding what is going on, Alt said in his ruling.
Demjanjuk's family, however, said his condition has been getting worse as the trial has progressed.
"He has had five blood transfusions in Germany and they are becoming more frequent as his condition continues to worsen," his son, John Demjanjuk Jr. said in an e-mail to The AP. "We are hopeful he will endure long enough to be acquitted again."