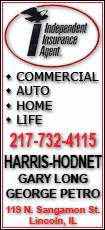 Today's highlight in history:
On Feb. 3, 1943, during World War II, the U.S. transport ship Dorchester, which was carrying troops to Greenland, sank after being hit by a German torpedo. Of the more than 900 men aboard, only some 230 survived. Four Army chaplains gave their life belts to four other men, and went down with the ship.
On this date:
In 1809, German composer Felix Mendelssohn was born in Hamburg. Congress passed an act establishing the Illinois Territory effective March 1.
In 1865, President Abraham Lincoln and Confederate Vice President Alexander H. Stephens held a shipboard peace conference off the Virginia coast; the talks deadlocked over the issue of Southern autonomy.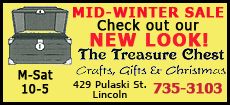 In 1913, the 16th Amendment to the Constitution, providing for a federal income tax, was ratified.
In 1916, Canada's original Parliament Buildings, in Ottawa, burned down.
In 1924, the 28th president of the United States, Woodrow Wilson, died in Washington, D.C. at age 67.
In 1930, the chief justice of the United States, William Howard Taft, resigned for health reasons. (He died just over a month later.)
In 1959, rock-and-roll stars Buddy Holly, Ritchie Valens and J.P. "The Big Bopper" Richardson died in a small plane crash near Clear Lake, Iowa. An American Airlines Lockheed Electra crashed into New York's East River, killing 65 of the 73 people on board.
In 1966, the Soviet probe Luna 9 became the first manmade object to make a soft landing on the moon.
In 1969, Yasser Arafat was elected chairman of the Palestine Liberation Organization's executive committee during a council meeting in Cairo, Egypt.
In 1989, Alfredo Stroessner, president of Paraguay for more than three decades, was overthrown in a military coup.