Stories about Manning's film study sessions are legendary. Three days most weeks at the Colts training complex, early in the morning, he scoops up backups Curtis Painter and Jim Sorgi, quarterbacks coach Frank Reich and assistant head coach Clyde Christensen and deposits them in the row in front of his. There is no popcorn or Twizzlers, just a few breaks for the bathroom, lunch and walkthroughs. Often they go until 7:30 p.m.
"In the middle of the season, we were in an offensive meeting watching something and I started nodding off," Sorgi recalled. "It was pretty much the only time in all these years I've almost fallen asleep. But Peyton saw it, so apparently he whispered to Painter and 'Whap!'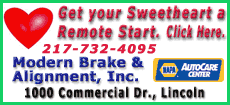 "Painter hit me in the back of the head," Sorgi continued, feigning anger. "I haven't closed my eyes since."
That's just short of miraculous, since three years ago, while preparing for the Super Bowl against the Bears, Manning roped Sorgi into watching every regular-season game Chicago played, then stood up and instructed Sorgi to watch all of their preseason contests.
"I got a little heavier load this time around," Sorgi said, brightening. "I think he trusts me a little bit more three years later."
Think Sorgi ever goes to the movies on his own?
"Only after dinner with my wife," he replied, rolling his eyes.
But at least Sorgi shares in the benefits of all those hours in the dark. In the AFC championship against the Jets, coach Rex Ryan's innovative defensive schemes produced sacks of Manning on the first two Colts possessions. They never laid a hand on him after that. That's because the confusing blitz packages Ryan threw at the Colts came into sharper focus the more Manning saw them.
No surprise there, either. Besides watching film of the Jets' regular-season games, Manning went back to look at how Ryan attacked the Colts in a 2006 game when he was defensive coordinator with the Baltimore Ravens. That wasn't all, either.
"I was told he went back to the locker room and watched film of the first half," Shaun Ellis, the Jets' Pro Bowl defensive end and a teammate of Manning's at Tennessee said earlier this week.
Asked whether Manning did that in college, Ellis nodded his head. Yes.
"Same player, same guy," he said. "He was always a film guy."
Former Saints quarterback Archie Manning said his middle son didn't become a film geek until college. But he made up for lost time. At Tennessee, Peyton was battling Colorado Rockies baseball star Todd Helton for the Vols starting job and both tried their best to impress quarterbacks coach David Cutcliffe. Though Helton was clearly the superior athlete, it was rarely a fair fight.
"He used to get annoyed with me because Cutcliffe would ask him a question and I used to answer it, you know, like that annoying kid in class?" Manning said. "Todd used to let me hear about it."
Plenty others would like to do the same, and more. Saints defensive coordinator Gregg Williams said during a radio interview last week that a few of his guys planned to deliver "remember me" shots on Manning, much the same way they pounded Vikings QB Brett Favre in the NFC championship. Yet Manning has developed something akin to a sixth sense when he's under pressure. He doesn't scramble, though, he just falls down.