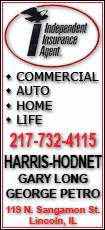 Yes, the Indianapolis Colts quarterback handled Super Bowl media day with the same aplomb he shows at the line of scrimmage.
Manning, a four-time MVP and clearly the biggest star in South Florida, spoke on a wide range of subjects Tuesday without revealing a whole lot we didn't already know. He certainly didn't provide any bulletin-board fodder to Sunday's opponent, the New Orleans Saints.
Heck, that's his hometown, the city where his father Archie played and still lives. If the Colts weren't trying to win a title of their own, Manning would've been the Saints' biggest fan. He was certainly happy when they beat Minnesota in an overtime thriller to earn their first trip to the Super Bowl, a game that Manning won three years ago.
"The Saints were my team growing up," he said. "I was really excited for New Orleans, watching them win that game against the Vikings. It was exciting to see the French Quarter empty in the third quarter and then be packed after the game. I had a lot of friends down there tell me what it was like."
Manning said he also appreciates the history of the Colts, dating back to their days in Baltimore. In fact, one of his father's favorite players was Hall of Fame quarterback Johnny Unitas (the other: Mickey Mantle).
"I understand the significance of Unitas," Manning said. "I still feel that connection to Colts history."
Not long after being drafted by Indianapolis, Manning met Saints quarterback Drew Brees, who was then playing at right-down-the-road Purdue.
"He came to see a Colts game," said Manning, who then quickly pointed out that Brees "paid for his ticket. Everything was on the up-and-up," apparently in case the NCAA was listening.
Manning didn't get any offbeat questions, but that didn't stop him from trying to add a little levity to the proceedings.
"No, I'm not superstitious," he said. "I'm just a little 'stitious. OK, that's a bad joke. Eli gave me that one. I take it back."
Later, when another reporter broached the same subject, Manning was more revealing. He doesn't carry around a rabbit's foot, but he does have a routine he goes through before every game. When he first gets to the stadium, he reads the game program from front to back. Then, exactly two hours before kickoff, he goes out to the field to throw a few balls with receiver Reggie Wayne.
Manning shied away from any questions that might have turned controversial.
For instance, when asked about Lane Kiffin bolting from Manning's alma mater, Tennessee, to take the coaching job at USC, the quarterback replied, "I'm looking forward when it comes to the situation in Knoxville. I just want to wish the best to coach Dooley," referring to Kiffin's successor Derek Dooley.
On other subjects, Manning said:
He misses former NFL quarterback Steve McNair, who was slain last summer by his mistress in what was ruled a murder-suicide. "There was no tougher player in the NFL than Steve McNair. I'm really proud to have shared the MVP award with him in 2003."