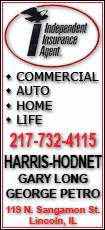 He's part of a new breed at the position, stretching defenses by catching passes downfield like a wide receiver for Peyton Manning and the Indianapolis Colts. Clark became NFL's highest-paid tight end when he signed a six-year contract in 2008, and he made the Pro Bowl for the first time this season, when he had a career-high 100 catches.
He'll try for his second Super Bowl ring Sunday against the New Orleans Saints.
"The thing about being a tight end, you can line up in a lot of different positions and do a lot of different things," Clark said. "I can be in the backfield. I can be out wide and try to act like a receiver sometimes, and be in with the big guys and try to block big defensive ends. I just love the versatility of the position."
Fifteen years ago, there might not have been a place in the NFL for the 250-pound Clark, who's at a size disadvantage when he blocks ends or linebackers.
But Tony Gonzalez of Kansas City and Antonio Gates of San Diego made the tight end a more popular target for quarterbacks, and Clark has accelerated the trend.
"They aren't just blocking tight ends or single-route runners -- guys who just go to the chains, turn around and catch the pass," Saints safety Darren Sharper said. "These are guys who can spread out and match up against cornerbacks and create mismatches against linebackers and make plays all over the field.
"When Dallas Clark came into the league, you knew he was going to be that type of tight end, because he's so athletic. And he's playing with Peyton Manning, who knows how to get him the ball, so it's tough to stop."
Manning and Clark have become the highest-scoring QB-TE tandem in the NFL, with 41 touchdowns since Clark entered the league in 2003 as a first-round pick from Iowa. That's only four TDs behind the NFL record for a quarterback-tight end combo set by Drew Bledsoe and Ben Coates with New England in the 1990s.
Clark's productivity as a receiver has steadily climbed the past four years from 30 catches to 58 to 77 to 100 this season. He joined Gonzalez as the only tight ends to reach triple figures.
Clark had 1,106 receiving yards in 2009, a tight-end record for a franchise that produced a Pro Football Hall of Famer in John Mackey. But Mackey played mostly in the 1960s, a different era for NFL offenses.
"Gates and Gonzalez really opened up the gates," Clark said. "The position has gone in a direction where, with a guy like me who probably can't block every play, it gives the offense a different option and defenses a different thing to try to defend."