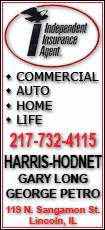 Oh, for happier times.
It was only four months ago when Tiger Woods and Phil Mickelson posed on the 18th green at East Lake with commissioner Tim Finchem, both holding a trophy, smiles filling the frame. Woods had won the FedEx Cup for the second time, while Mickelson's victory in the Tour Championship seemed to signal a renewed rivalry between the game's brightest stars.
These days, handshakes have been replaced by hand-wringing.
The biggest blow remains the absence of Woods, missing since his middle-of-the-night car accident Nov. 27 that fueled sordid tales of extramarital affairs. Even though it has been nearly two months since he announced his indefinite break, the laughs kept coming when a San Diego strip club flew a banner over Torrey Pines that read, "We miss you too, Tiger."
One day later, the news shifted to a banner quote in The San Francisco Chronicle.
Scott McCarron is not the only player upset about a 20-year-old legal loophole that allows players to use Ping Eye2 wedges with grooves that no longer conform to the rules. He's just the only player to use the word "cheating."
"It's cheating, and I'm appalled Phil has put it in play," McCarron told the newspaper.
Mickelson is happy to be a lightning rod on this topic because he doesn't like the USGA's new rule on grooves and is miffed that Finchem never takes his ideas seriously. This is a chance to make both of them squirm. In the meantime, he would have expected, even welcomed, healthy debate with his peers on the Ping wedges.
But cheating?
That's hitting below his white belt.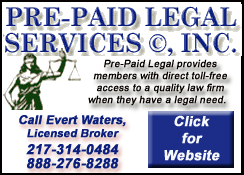 It's like the ferry scene in the movie "Jaws," when Mayor Vaughn is trying to talk Chief Brody out of closing the beaches. "You yell, 'Barracuda' and everybody says, 'Huh? What?' You yell, 'Shark' and we've got a panic on our hands on the Fourth of July."
Mickelson didn't panic. But it's a safe bet everyone around him did.
The world's No. 2 player said on national television that he was "publicly slandered," an ominous choice of words that suggested lawyers would be involved if the PGA Tour didn't handle the situation to Lefty's liking.
The question now is which mess is easier to fix.
So far, the only damage Woods has inflicted has been to himself and his family. He has lost endorsement deals with AT&T and Accenture, and his approval ratings have plunged.
The gloomy forecast for TV ratings cannot be measured unless Woods is gone longer than eight months, which is how much time he missed last year due to knee surgery. Ratings were slightly up at Torrey Pines for consecutive years without him. And remember, Woods has never played one-third of the tournaments on the PGA Tour schedule. Those events have managed to survive.
The tour's biggest concern will be trying to control the gallery when Woods returns, if not protecting the guys with whom Woods is playing. If a strip club will hire a plane at a tournament where Woods is not playing, what happens on the ground when he is playing?
Far more troublesome, though not as sensational, is the issue with wedges.