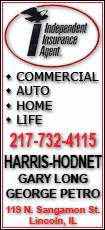 Clemente matched his season high with five 3-pointers, including three straight early in the second half to break open the game.
Kansas State (18-4, 5-3 Big 12), coming off Saturday's 81-79 overtime home loss to a Kansas team that moved from No. 2 to No. 1 in The Associated Press poll, won for the first time in Lincoln since 2006.
The Wildcats had a double-digit lead 9 minutes into the game and never led by fewer than seven points the rest of the way.
Jacob Pullen had 13 points and Curtis Kelly added 12 for the Wildcats.
Jorge Brian Diaz had 13 points and Ryan Anderson 10 for Nebraska (13-9, 1-6).
Lance Jeter's 3-pointer finished a 7-0 spurt to open the second half that pulled Nebraska within 42-35, but Clemente went on his run of 3-pointers to rebuild the Wildcats' lead to 53-37.
Nebraska lost for the 13th time in 18 games against ranked opponents under fourth-year coach Doc Sadler. The Huskers play at No. 1 Kansas on Saturday in the second of five straight games against Top 25 teams.
The Huskers struggled mightily in the first half against the more athletic Wildcats, missing five layups and a dunk and having three other shots blocked.
Anderson shook his right fist in disgust after one of his passes sailed out of bounds untouched because Christian Standhardinger cut the wrong way, one of the Huskers' 16 turnovers.