Michigan State (19-4, 9-1) may have lost a lot more after Lucas, last season's Big Ten player of the year, left with just under 11 minutes to play when he came down awkwardly on the foot of Wisconsin's Keaton Nankivil and injured his ankle.
Lucas, averaging 16 points per game, did not return, finishing with seven points to snap a string of 33 consecutive games in double figures.
Wisconsin clicked from the beginning, getting big contributions from Nankivil and Rob Wilson. Taylor started by scoring 10 of Wisconsin's first 13 points and later helped seal it with a 3-pointer to push the lead to 58-42 with 6 minutes to play.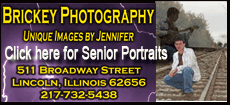 The Spartans, who haven't won in Madison since 2001, started flat before losing their floor leader. After Lucas left, Wisconsin went on a 10-2 run. Michigan State, which got 11 points from Durrell Summers, missed seven straight shots down the stretch, going more than 6 1/2 minutes without a basket.
The Spartans had been off to their best conference start in history and seemed poised to run away with another regular-season conference title with four weeks of league play left. But Wisconsin dominated from the start, trailing only 1-0 before scoring nine straight points.
The Spartans never got closer than eight points in the second half, using an early 9-2 run before Lucas went out. Michigan State tried to push the tempo early despite winning the first meeting 54-47 on Jan. 6.
Wisconsin, which came in averaging 9.4 turnovers a game, the fewest in the nation, committed five because the Badgers stuck to their defensive pressure and methodical pace on offense even after Hughes picked up two early fouls.
With Hughes off the court and second-leading scorer Jon Leuer still out indefinitely after breaking his wrist, the Badgers didn't miss a step.