City briefs: amended appropriations ordinance, downtown car shows and bids for janitorial service

Send a link to a friend
[February 02, 2010] Although a great deal of council time was taken up by the issue of a traffic signal at Fifth and College streets, the city council dealt with other issues as well at the Monday night meeting.
City attorney to draft an amended appropriations ordinance
Anderson, who chairs the finance committee, submitted to the council a draft of changes to the appropriations ordinance for the 2009-10 year.
According to the rules set forth by the state of Illinois, funds can be reappropriated within the various departments, but money cannot be added to appropriations unless the city has money coming in that was not considered when the original ordinance was written.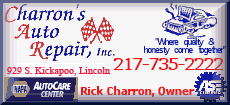 The only dramatic change to the appropriations ordinance will be in the figures for the motor fuel tax expenditures.
In that area the amount will increase by $110,000, taking it to a total of $335,000 from $225,000.
The reason for the increase is that expenditures in the materials and supplies line -- where the city pays for salt treatment for city streets, among other things -- are going to exceed budget and appropriations before the fiscal year ends on April 30.
Anderson was able to increase this amount because there are funds available in the motor fuel tax line that were not included in the original appropriations ordinance.
The council voted unanimously for city attorney Bill Bates to write an amendment to the appropriations ordinance of 2009-10.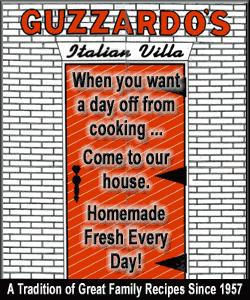 Railsplitter gets the go-ahead for summer show season
By unanimous vote, the Railsplitter Antique Auto Club received permission to block off portions of the downtown area on the fourth Saturday of the month, April through September, for their car shows. The only exception will be the weekend of the Lincoln Art & Balloon Festival, when the car show will be on Sunday afternoon.
A complete schedule of all the shows for this year will be posted in Lincoln Daily News in the near future.
Council will seek bids for a new janitorial service
Due to the death of Mark Graff, the owner of Kleen Sweep Janitorial, who lost his life in a house fire on Jan. 18, the city is without a janitorial service for City Hall.
[By NILA SMITH]