In Europe, the FTSE 100 index of leading British shares was down 40.63 points, or 0.8 percent, at 5,212.52 while Germany's DAX fell 29.15 points, or 0.5 percent, at 5,642.94. The CAC-40 in France was 25.88 points, or 0.7 percent, lower at 3,767.59.
Wall Street was poised for further declines later following Wednesday's drop in the wake of a weaker than expected survey into the U.S. services sector -- Dow futures fell 51 points, or 0.5 percent, at 10,190 while the broader Standard & Poor's 500 futures fell 6.3 points, or 0.6 percent, to 1,090.10.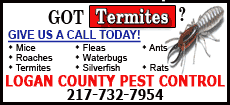 "The overall tone is set to remain cautious, with various concerns still weighing on confidence," said Stuart Bennett, an analyst at Calyon Credit Agricole. "Sovereign ratings-fiscal concerns remain high amongst these."
Investors in Europe, in particular, will be focusing later on the monthly press conference of European Central Bank President Jean-Claude Trichet.
The bank is set to keep its interest rate unchanged for the ninth month running at 1 percent. Trichet will likely face questions instead on the crisis surrounding Greece's huge budget deficit and mounting concerns that market contagion will spread to other countries with large deficits such as Spain and Portugal.
Once again, stock markets in Greece, Portugal and Spain underperformed their counterparts in Europe -- Greece's main composite index was down 1.4 percent at 1,980.30, while Spain IBEX fell 2.3 percent to 10,639.10 and Portugal's PSI 20 dropped 3.9 percent to 7,530.
All this uncertainty is having a major impact on the euro, which fell earlier to $1.3827, its lowest level since June 23, before recovering modestly to $1.3843.
Investors will be particularly interested to see whether Trichet sticks with his hard line toward Greece -- three weeks ago he slammed talk of a Greek departure from the euro as an "absurd hypothesis" and dismissed any suggestions that the central bank would get involved in any financial rescue.
Analysts think that Trichet will continue to distance the ECB from any idea of helping Greece and will instead leave it in the in-tray of the European Union member governments -- particularly Germany and France.
On Wednesday, the European Commission gave its cautious backing to the Greek government's plan to slash the budget deficit from around 13 percent in 2009 to below 3 percent in 2012.
Despite the Commission's cautious backing, the markets remain unconvinced that Greece can pull it off and are increasingly coming round to the view that Portugal and Spain, in particular, will face mounting difficulties dealing with their own budgetary difficulties. On Wednesday, Portugal cut a planned treasury bill issue and Spain said its deficits will be more than anticipated over the coming three years.