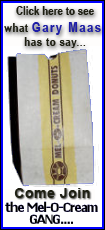 Toyota Motor Corp. said Thursday it found design problems with the antilock brake system and corrected them for Prius models sold since late January, including those being shipped overseas.
But the company said it was still investigating how to inform customers who had bought them earlier. Nothing was decided on that front for Prius gas-electric hybrids sold outside Japan, according to Toyota.
Complaints about braking problems in the Prius -- the world's top-selling hybrid -- have been reported in the U.S. and Japan, combining to some 180, and come amid a global recall of nearly 4.5 million vehicles for faulty gas pedals.
"We are investigating whether there are defects in the Prius," Toyota executive Hiroyuki Yokoyama told reporters at the automaker's Tokyo headquarters.
Paul Nolasco, a company spokesman, said the time lag for brakes kicking in felt by drivers stem from the two systems in a gas-electric hybrid -- the gas-engine and the electric motor.
When the car moves on a bumpy or slippery surface, a driver can feel a pause in the braking when the vehicle switches between the traditional hydraulic brakes and the electronically operated braking system, he said.
The brakes start to work if the driver keeps pushing the pedal, but the driver may momentarily feel they aren't working, he said. Fixing that included a software programming change, he said.
Whether a recall was in the works for the Prius is still undecided, according to Toyota, but the transport minister urged the company to consider it and is ordering an investigation.
A major Toyota dealership in Tokyo said the automaker had informed dealers that Prius brakes can sometimes fail to work for less than a second but it had not told owners.
"It is disappointing because the Prius was receiving such rave reviews," said Hiroyuki Naito, a manager at the dealership. The latest model Prius hit showrooms last May and is only made in Japan.
In recent weeks, the automaker had answered questions about its overseas recalls for gas pedals with assurances that problems didn't extend to Japanese vehicles, implying it was doing a better job with quality control in Japan.
But Prius owners were worried.
Akira Suzuki, 25, who makes surf boards and teaches surfing, was excited about the high mileage his recently purchased hybrid offers -- but concerned about its possible problems.
"I'm not sure how safe it is. I plan to drive very carefully," said Suzuki, who lives in a Tokyo suburb.
Despite snowballing problems with quality, Toyota reported Thursday a $1.7 billion profit for the October-December quarter, citing healthy sales of its green models including the Prius, and predicted it would return to profit for the fiscal year through March.
Toyota shares tumbled on the Tokyo Stock Exchange, falling 3.5 percent to close at 3,280 yen ($36) after plunging 5.7 percent the previous day. Since Jan. 21, when the U.S. recalls were announced, the stock has lost about 22 percent.
Earlier in Washington, U.S. Transportation Secretary Ray LaHood startled the public with a comment, which he later retracted, that Americans should park their recalled Toyotas unless driving to dealers for accelerator repairs.
The Prius was not part of the recall spanning the U.S., Europe and China over sticking gas pedals in eight top-selling models, including the Camry. That recall involved 2.3 million cars in the U.S. alone.
Toyota senior managing director Takahiko Ijichi defended the automaker's quality standards.
"We have not sacrificed the quality for the sake of saving costs," he said. "Quality is our lifeline. We want our customers to feel safe and regain their trust as soon as possible."