Net profit was $1.96 billion, compared with a loss of $2.81 billion in the same period a year ago, when the company took a multibillion dollar writedown on the value of its inventory after a sharp fall in the price of oil.
Stripping out the inventory effect, however, profit fell 75 percent to $1.18 billion from $4.79 billion.
"We are facing challenging market conditions," Chief Executive Peter Voser said on a conference call. "Especially downstream (in refining) and natural gas, despite the headline increase in oil prices, and the outlook for 2010 remains difficult."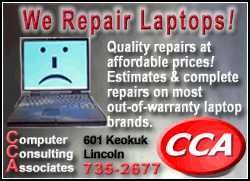 Shell produces about equal amounts of oil and gas, and while oil prices rose from the fourth quarter of 2008, a sharp decline in natural gas prices meant that Shell's combined selling prices actually fell. In addition, its combined production dropped by 2 percent to 3.33 million barrels per day.
As a result, the company's production arm saw profits fall 46 percent in the fourth quarter to $2.54 billion, due partly to a one-time gain of $1.4 billion in the same period a year earlier.
Shell's refining division posted a loss of $1.76 billion, from a profit of $561 million, as intake fell and margins worsened. Voser cited a fall in demand in line with the economic slowdown.
Shares in the company fell 1.7 percent to euro20.04 in early trading in Amsterdam.
"Refining clearly is the negative story of this reporting season for majors and has taken its toll across the board," said analyst Alexandre Weinberg of Petercam Bank.
He said Shell is in a good long-term position as the company has invested heavily in developing new oil fields in recent years to turn around a decade of production declines.
But Voser said Thursday he expects production to remain about flat in 2010 and new fields will only really begin adding to production in 2011.
"As such, the catalysts for the stock in the coming months will be an improvement in refining conditions or reduction in exposure," analyst Weinberg said.
Voser said the company was looking at selling some 15 percent of its refining operations, but defended the business as part of the company's long-term integrated structure.
He noted that a quarter of the company's projected $28 billion in 2010 capital expenditure would be on refining projects, notably in Singapore, with the rest to production projects.