The world's No. 1 automaker Thursday reported a quarterly net profit of 153.2 billion yen ($1.7 billion) and cited stronger sales of the Prius and other "green" models, as well as a recovery in the U.S. and Japan. It reported a 164.7 billion yen loss in the same quarter a year earlier.
The results don't reflect the damage from the massive recalls linked to faulty gas pedals, announced Jan. 21. The suspension of U.S. sales of eight of its most popular models, repair costs for the recall and a consumer backlash are expected to undermine earnings in the current quarter and possibly into next fiscal year.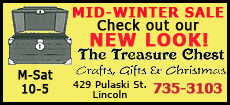 Toyota for the first time gave an estimate of the costs of the global recall at up to 180 billion yen ($2 billion), with 100 billion yen ($1.1 billion) for repairs and 70 billion yen ($770 million) to 80 billion yen ($880 million) in lost sales.
It said the recalls could dent global demand for Toyota models by 100,000 vehicles.
"Just as the company was recovering, it's been hit with this recall problem," said Mamoru Kato, an analyst at Tokai-Tokyo Securities.
"It's very unclear what the future will bring. I had calculated some forecasts before all this, but I can't use them any more," he said. "The situation right now is that there's nothing positive."
Toyota is in the midst of recalling nearly 4.5 million vehicles in the U.S., Europe and China to fix a sticky gas pedal, which follows a previous recall late last year involving floor mats that can get jammed in the accelerator. Together, the recalls total 7 million vehicles worldwide, although some models are affected by both problems.
The fiasco spread to its home market this week, with about 180 complaints in Japan and the U.S. over brake problems in its popular Prius hybrid, Japan's top-selling model last year. The Prius is not part of the recalls involving gas pedals.
"Toyota's image as a leader in hybrids has been hurt, so the outlook is severe for the near- and long-term," said Kato.
Toyota senior managing director Takahiko Ijichi defended the automaker's quality standards.
"We have not sacrificed the quality for the sake of saving costs," he said. "Quality is our lifeline. We want our customers to feel safe and regain their trust as soon as possible."