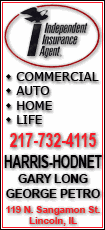 The operator of the Westin, Sheraton and other hotel brands also gave a cautious 2010 outlook Thursday, anticipating bookings will occur closer to travel dates this year.
The travel industry has been hit by both a downturn in business and leisure travel during the recession, with both segments postponing trips or taking shorter ventures in order to save money.
Bargain-savvy consumers have also waited to book trips closer to their expected departure dates, figuring they can bank on deep discounts from companies that need to fill empty rooms.
Starwood said its group bookings have started to rise, but that its 2010 pace is still behind last year's.
The company stressed that it was hard to provide a "definitive point of view" for the year but did offer a 2010 adjusted earnings forecast of about 63 cents per share, below the 72 cents per share analysts polled by Thomson Reuters expect. These estimates typically exclude one-time items.
Starwood, based in White Plains, N.Y., also predicted first-quarter results between break-even to a loss of about 4 cents per share. Analysts anticipate a flat quarter.
During the fourth-quarter Starwood lost $107 million, or 59 cents per share. That's short of its profit of $79 million, or 44 cents per share, a year ago.
Removing the $362 million time-share charge and other items, earnings from continuing operations were 51 cents per share. That beat analysts' 22 cents-per-share forecast.
Revenue for the three months ended Dec. 31 dipped 2 percent to $1.28 billion, but topped Wall Street's $1.17 billion estimate.
Worldwide systemwide revenue per available room for hotels open at least a year dropped 7.2 percent in the quarter. The figure fell 10 percent in North America. Revenue per available room is a key gauge of a hotel company's performance.