The Philadelphia insurer said it earned $330 million, or $1.19 per share, in the three months that ended in December. That compares with a loss of $209 million, or 77 cents per share, a year earlier.
Revenue fell 4 percent to $4.64 billion from $4.82 billion.
Excluding one-time items and one of its discontinued businesses, Cigna says it earned $1.03 per share.
Analysts polled by Thomson Reuters forecast a profit of 96 cents per share on $4.6 billion in revenue. Comparing these averages to Cigna's actual results can be difficult because the insurer includes results from a discontinued business. Many analysts' projections do not.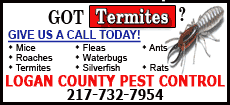 Cigna operates health care, group disability and life segments in the U.S. It also sells individual insurance in several countries and operates an expatriate business that provides coverage for people living outside their home countries.
In the health care division, the company's largest, premium revenue fell 3 percent to $2.81 billion. Medical membership fell about 5.5 percent to 11 million.
Cigna posted a loss the final quarter of 2008, largely due to losses totaling $405 million from its variable annuity business and its guaranteed minimum death benefits business. The insurer also took a $35 million charge for job cuts.
Cigna took big hits from a few discontinued business segments in 2008 because its liabilities for them increased when the market went sour. But those businesses appear to be recovering along with the markets. They brought Cigna $9 million in revenue in the fourth quarter, compared with a loss of $179 million in the fourth quarter of 2008.
The variable annuity business and guaranteed minimum death benefits unit both dragged on results as the recession developed. Cigna discontinued those segments in 2000 and operates both in run-off mode, meaning it seeks no new business.