I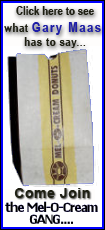 nvestors are hesitant to make big bets as they await new reports on jobless claims, factory orders and monthly retail sales for better insight into the economic recovery.
Stocks rallied early this week on fresh signs surging economic growth at the end of last year was carrying forward into 2010. However, markets fell modestly Wednesday after a report showed the service sector did not expand as fast as expected last month.
European markets tumbled Thursday as concerns swirl around debt-plagued countries, particularly in Greece, Spain and Portugal. The fresh concerns come as the European Central Bank is expected to keep a key interest rate at 1 percent.
The euro hit a seven-month low against the dollar. A stronger dollar can drag down stocks in the U.S. because it hurts companies that have large international operations.
Ahead of the opening bell, Dow Jones industrial average futures fell 54, or 0.5 percent, to 10,187. Standard & Poor's 500 index futures fell 6.60, or 0.6 percent, to 1,089.80, while Nasdaq 100 index futures dropped 10.00, or 0.6 percent, to 1,775.50.
A Labor Department report is expected to show the number of workers filing for unemployment benefits fell last week by 10,000 to a seasonally adjusted 460,000, according to economists surveyed by Thomson Reuters.
The report is due out at 8:30 a.m. EST.
The weekly claims report comes a day ahead of the monthly employment report that often sets the tone for trading in the following weeks. High unemployment is a major obstacle to a robust economic recovery.
Friday's report is expected to show employees added 5,000 jobs in January, but the unemployment rate crept higher to 10.1 percent. December's rate was 10 percent.