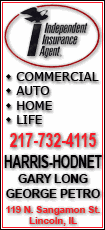 Los Angeles County sheriff's spokesman Steve Whitmore says the actor and singer was arrested late Monday for heroin possession and released on bond Wednesday.
Whitmore says the 48-year-old was shaking and sweating.
Whitmore says Garrett denied having drugs at first and allowed them to search him, then acknowledged that he had black tar heroin in his shoe.
Garrett has a history of drug use, including a 2006 arrest at another Los Angeles subway stop for having heroin.
He is due back in court Feb. 24.
It was not immediately clear if Garrett had an attorney.
___
Information from: Los Angeles Times, http://www.latimes.com/