The show released excerpts of Sanford's interview with Walters, which coincides with publication Friday of her memoir, "Staying True."
Not having a vow of faithfulness "bothered me to some extent, but ... we were very young, we were in love," Jenny Sanford tells Walters. "I questioned it, but I got past it."
In her memoir, a copy of which The Associated Press obtained Tuesday, Sanford writes that her groom was worried "in some nagging way" that he might not be able to remain true.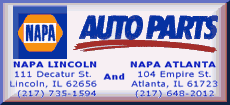 "With the benefit of the knowledge I have about Mark now, I could point to this moment as a clear sign of things to come," she writes. But at the time, she found his honesty "brave and sweet" and thought he just had cold feet.
Jenny Sanford tells Walters in the interview that the e-mails where her husband talked about his lover's body parts were not something anyone would want their children to read on the Internet.
They were published last year by The State newspaper in Columbia and appeared online the same day the governor returned from a five-day absence and held a tearful Statehouse news conference to admit his affair. His staff had told reporters he was hiking the Appalachian Trail.
In an AP interview, Sanford called mistress Maria Belen Chapur his "soul mate" and admitted "crossing the line" with other women while he was married.
One e-mail from the governor to Chapur read: "I could digress and say that you have the ability to give magnificent gentle kisses, or that I love your tan lines or that I love the curve of your hips, the erotic beauty of you holding yourself (or two magnificent parts of yourself) in the faded glow of the night's light -- but hey, that would be going into sexual details."
Jenny Sanford tells Walters her children were devastated.
"It just ripped me up, to see them reading these e-mails, to see them have to grow up so fast," she says.
Jenny Sanford has filed for a divorce that is to be finalized later this month. Last summer she moved out of the governor's mansion in Columbia and now lives with the couple's four sons at the family's beachfront home on Sullivans Island.