The debt measure set for a House vote Thursday would raise the cap on federal borrowing to $14.3 trillion. That's enough to keep Congress from having to vote again before the November elections on an issue that is feeding a sense among voters that the government is spending too much and putting future generations under a mountain of debt to do it.
Already, the accumulated debt amounts to $40,000 per person. And the debt is increasingly held by foreign nations such as China.
Passage of the bill would send it to President Barack Obama, who will sign it to avoid a first-ever, market-rattling default on U.S. obligations. Democrats barely passed it through the Senate last week over a unanimous "no" vote from GOP members present.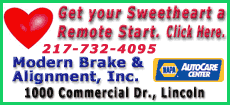 To ease its passage, Democrats attached tougher budget rules designed to curb a spiraling upward annual deficit -- projected by Obama to hit a record $1.56 trillion for the budget year ending Sept. 30. The new rules would require future spending increases or tax cuts to be paid for with either cuts to other programs or equivalent tax increases.
If the rules are broken, the White House budget office would force automatic cuts to programs like Medicare, farm subsidies and veterans' pensions. Current rules lack such teeth and have commonly been waived over the past few years at a cost of almost $1 trillion.
Skeptics say lawmakers also will find ways around the new rules fairly easily. Congress, for example, can declare some spending an "emergency" -- a likely scenario for votes later this month to extend jobless benefits for the long-term unemployed.
And, indeed, there already are exceptions to the new rules, such as for extending former President George W. Bush's middle-class tax cuts past their expiration a year from now. That would add $1.4 trillion to the federal debt over the next decade.
In agreement with Obama's budget earlier this week, there is no exception for taxpayers in the two highest tax brackets whose marginal rates are due to rise by 3 percent or 4.6 percent to a pre-Bush maximum 39.6 percent next January.