S
tuck between the increasingly uncertain future of national reform, a looming $20 billion state budget deficit, and a health care system that is limping along and likely to face even greater demand in the coming years, Californians are frustrated. Doctors, patients, politicians and researchers all agree change is desperately needed, even if they disagree passionately on what that change should look like.
More than 200 protesters gathered in front of Sen. Dianne Feinstein's San Francisco office last week, waving signs that said "Health care now: We can't afford to wait" and chanting "Health care for people, not for profit."
Protester Stephen Schork, 26, a bartender in Orinda, Calif., has no health insurance and has not gone to a doctor in years. He does not qualify for Medi-Cal, as Medicaid is known in California, and can't afford private insurance.
"We need the government to get involved, and give us more options," he said.
If Californians with higher income were allowed into Medi-Cal, as proposed in the federal bills, people like Schork could potentially benefit. A strained public insurance system is better than nothing at all, he said.
"I worry about it all the time," Schork said of living without insurance. Allowing more people into Medi-Cal would be "a fantastic way to do it."
Tired of waiting for action on the national front, members of the California Senate approved last week a plan calling for a single-payer health care system. The bill was sent to the Assembly, although Gov. Arnold Schwarzenegger has already vowed to veto it, as he has two similar proposals.
Two years ago, it was Schwarzenegger, a Republican, who tried to negotiate a state health care reform plan with Democratic leaders. If it had passed, the $14.7 billion reform proposal would have been the largest health care overhaul undertaken by any state. Massachusetts approved a similar plan in 2006, but the state's uninsured population is far smaller.
Schwarzenegger's proposal was undone by a Democrat -- former Senate President Pro Tem Don Perata -- who asked for a financial review and found the plan would be too costly for the cash-strapped state.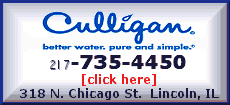 Public opinion polls show Californians are also frustrated with their leaders' handling of health care reform. More than half of the voters in this liberal state now disapprove of the job the president did pushing for reform; 69 percent disapprove of the way Congress handled the issue, according to Field Poll surveys released in January.
"It's not that voters have necessarily lost their appetite for reform," said Poll director Mark DiCamillo. "The negative ratings that we developed in our job assessment of Congress and the President all have to do with their revulsion over the process."
The bills pending in Congress could have added up to 1.9 million patients to Medi-Cal, costing a worst-case total $3 billion to $4 billion per year.
It is this math that pushed not only the governor and others to call on legislators for more federal dollars to pay for Medi-Cal or turn down the bills pending in Congress altogether.
Michael LeNoir, a pediatrician and allergist based in central Oakland, came out of medical school 30 years ago with a mission of helping underserved communities. Half his practice consists of Medi-Cal patients -- but he said he relies on the other half, the ones with private insurance, to keep his office afloat.