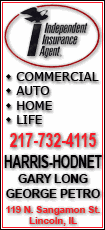 But investigators didn't immediately dismiss the chance that a mechanical malfunction sent the 2007 Pontiac Vibe crashing into the Edgewater Hotel & Casino on the Colorado River waterfront, Las Vegas police Officer Jacinto Rivera said Wednesday.
"A lot of things can't be ruled out," Rivera said. "They're going to look at whether mechanical was a factor. He's claiming he fainted."
The Vibe is a joint venture between Toyota and General Motors Co. Officials said Wednesday the 2007 model involved in the crash was not part of two Toyota recalls that recently affected millions of cars in the United States because of a risk of unintended acceleration.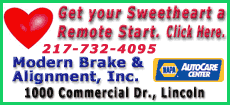 Rivera said witnesses saw the four-door vehicle speed through a red light, cross Casino Drive and down a 150-foot horseshoe-shaped driveway into the front doors of the 26-story hotel about 9:30 a.m. Wednesday.
A hotel executive said he was told the vehicle was traveling faster than 60 mph.
A rescuer who arrived about 10 minutes after the wreck said the 2,700-pound car crashed through glass doors and came to rest perhaps 35 feet inside the building -- between the hotel registration desk and a casino cashier cage.
"Slot machines were just everywhere, just wiped out, tumbled and tossed," said Bill Kinsey, fire division chief in Bullhead City, Ariz., across the river from Laughlin.
One of the people killed was wedged beneath the vehicle and slot machines, Kinsey said. Another was near the rear of the vehicle.
Kinsey said he believed casino security cameras captured the entire episode. Rivera said police would impound casino security videotapes as evidence.
"It's going to be instrumental in determining what happened out here," the police spokesman said.
Kinsey said vehicle air bags deployed, and the driver received only minor injuries.
Police identified the driver as Walter McGie of Kelso, Wash. None of the victims were identified.
Authorities said McGie was jailed on two counts of felony reckless driving causing death.
There was no evidence the driver applied the brakes before the crash, Rivera said.