Jo
nathan Labbe, 19, of nearby Tennessee, Ill., was found dead of a self-inflicted gunshot wound Wednesday evening in the housewares section of the Farm King store in Macomb, said Police Chief Curt Barker.
Richard Moulton of Macomb was shopping for a battery charger with his father when he heard four or five shots and a wide-eyed employee came around the counter to say there was a man with a loaded gun.
"We started looking for a way to get out really fast," said Moulton, who ran out a rear door with his father and hid behind a snow bank in the parking lot before taking refuge in a nearby hotel.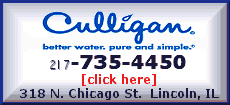 A Farm King employee called 911 just before 1 p.m. to report that a man with a rifle had walked into the store. When officers arrived, someone shot at them from inside, Barker said. Police blocked off streets and warned people to stay inside.
Labbe did not hold anyone hostage inside the store, but some customers and employees were afraid to leave after holing up in an office when the shooting started, Barker said. Police helped four adults and a small child escape from the office about 3:30 p.m.
"From my windows, I can see half a dozen state trooper cars and Macomb police, and guys squatting with guns behind it," John Gentry, the owner of nearby Gentry Motor, said Wednesday afternoon.
Moulton, the customer, said he and his father had heard men arguing and then yelling in another aisle before the shots rang out.
"I heard him say to a guy, 'Get away from me if you don't want to get shot,'" Moulton said. "I couldn't make out what they were arguing about, but I said to my dad, 'Somebody sounds really mad back there.'"
Barker said police did not know of Labbe's motive, but he was not associated with the store.
"The thing we have to remember is this gentleman was 19 years old, and there's a family out there suffering right now," Barker said. "Our condolences need to go out there and support them at this tragic time."