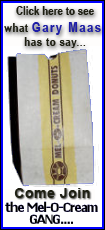 In a testament to the misery of a nation that was the western hemisphere's poorest even before the Jan. 12 earthquake, many parents say they wouldn't know what to do if they had to take the children back, after the missionaries were arrested and charged with child trafficking.
"I am living in a tent with a friend," said Laurentius Lelly, a 27-year-old computer technician who gave up his two children, ages 4 and 6, because the Baptist group's leader had previously visited the area and earned people's trust. "My main concern is that if the kids come back I'm not going to be able to feed them."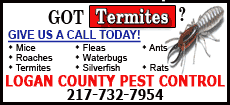 The stories the villagers told The Associated Press on Wednesday contradict claims by the Baptist group's leader that the children came from orphanages or were handed over by distant relatives.
The 10 Baptists, most from Idaho, were arrested last week trying to take 33 Haitian children across the border into the Dominican Republic without the required documents, according to Haitian authorities.
The Americans are to appear Thursday before a prosecutor who will decide whether to file charges or release them, Communications Minister Marie-Laurence Jocelyn Lassegue told the AP.
Standing amid piles of debris that used to be their homes and the makeshift shelters of tin and plastic sheeting that have replaced them, the people of the village of Callebas told how they came to surrender their children.
It all began last week when a local orphanage worker, fluent in English and acting on behalf of the Baptists, convened nearly the entire village of 500 people on a dirt soccer field to present the Americans' offer.
Isaac Adrien, 20, told his neighbors the missionaries would educate their children in the neighboring Dominican Republic, the villagers said, adding that they were also assured they would be free to visit their children there.
Many parents jumped at the offer.
"It's only because the bus was full that more children didn't go," said Melanie Augustin, a 58-year-old who gave her 10-year-old daughter, Jovin, to the Americans. Ironically, Augustin had adopted Jovin because her birth parents couldn't afford to care for her.
Adrien said he met the Baptists' leader, Laura Silsby of Meridian, Idaho, in Port-au-Prince on Jan. 26. She told him she was looking for homeless children, he said, and he knew exactly where to find them.
He rushed home to Callebas, where people scrape by growing carrots, peppers and onions. That very day, he had a list of 20 children.
Jorge Puello, the group's lawyer, said Wednesday by phone from the Dominican Republic that the missionaries "willingly accepted kids they knew were not orphans because the parents said they would starve otherwise."