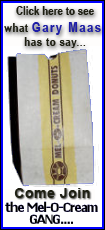 Ray's attorneys quickly called the charges unjust and said they were confident he would be exonerated in court. If convicted, he faces a minimum of 3 years and a maximum of 12 1/2 years on each count.
"This was a terrible accident, but it was an accident, not a criminal act," Ray attorney Luis Li said. "James Ray cooperated at every step of the way, providing information and witnesses to the authorities showing that no one could have foreseen this accident."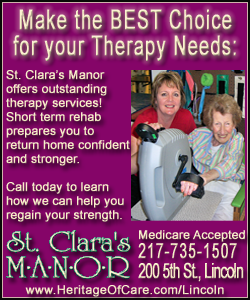 Ray has built a multimillion-dollar empire as a self-help superstar who teaches people about financial and spiritual wealth, and uses free seminars to recruit followers to more expensive events. He soared in popularity after appearing in the 2006 Rhonda Byrne documentary "The Secret," and he later was a guest on "The Oprah Winfrey Show" and "Larry King Live" to promote it.
The Oct. 8 sweat lodge ceremony was intended to be the highlight of Ray's five-day "Spiritual Warrior" event at a retreat he rented near Sedona. He told participants, who paid more than $9,000 each to attend, that it would be one of the most intense experiences of their lives.
About halfway through the two-hour ceremony, some began feeling ill, vomiting and collapsing inside the 415-square-foot structure. Despite that, Ray urged participants to push past their physical weaknesses and chided those who wanted to leave, authorities and participants have said.
Two people -- Kirby Brown, 38, of Westtown, N.Y., and James Shore, 40, of Milwaukee -- passed out inside the sweat lodge and died that night at a hospital. Liz Neuman, 49, of Prior Lake, Minn., slipped into a coma and died a week later. Eighteen others were hospitalized.
Neuman's daughter, Andrea Puckett, said Wednesday she was pleased with Ray's arrest and praised the authorities for the depth of their investigation.
"It helps that he is, for now, being stopped from doing what he's doing, from harming anyone else, and that's the biggest relief for me and my family right now," said Puckett, of Bloomington, Minn.
Ray's attorneys have said he took all necessary safety precautions and wasn't aware of any medical problems until the ceremony was over.
Brown's mother, Ginny, said Wednesday from her home in Westtown that she would have liked to believe the deaths were accidental but that everything that Ray did during the "Spiritual Warrior" event almost made them inevitable.
"One of the things that horrifies me after we found out Kirby had died was to see how he behaved, to really yield his true character," she said. "This wasn't just a horrible accident. His own conviction in his omnipotence and his own seduction of money and wealth made him delusional."
Authorities said they quickly determined the deaths were not accidental and focused their investigation on Ray. They conducted hundreds of interviews that reached into Ray's past ceremonies and events, including one in which a man fell unconscious during a 2005 sweat lodge ceremony at the same retreat near Sedona.
"The detectives, they put a lot of work into this," said Yavapai County sheriff's spokesman Dwight D'Evelyn. "The families really wanted to see what they believe will be justice..."