Foreign Minister Avigdor Lieberman also advised Syria to abandon its dreams of recovering the Israeli-held Golan Heights in a speech that ratcheted up simmering political tensions between the two foes.
The exceptionally harsh words followed Syrian President Bashar Assad's accusation on Wednesday that Israel was the one avoiding peace, and his foreign minister earlier threat that Israel's cities would be attacked in a future conflict.
The Syrians "have crossed a red line that cannot be ignored," Lieberman said in a speech at a Tel Aviv-area university.
"Our message must be clear to Assad: 'In the next war, not only will you lose but you and your family will lose power,'" he added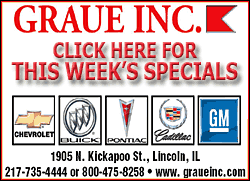 Lieberman's bellicose language contrasted sharply with the statement Israeli Prime Minister Benjamin Netanyahu issued late Wednesday, saying the Jewish state seeks peace. It said Netanyahu "would be willing to go anywhere in the world, and doesn't rule out any assistance by a fair third party, to promote the political process in order to begin peace talks with Syria without any preconditions."
Syria demands the return of the Golan Heights -- the strategic plateau Israel captured in the 1967 Mideast war -- as the price of any deal.
But Lieberman, echoing Netanyahu's position, said there would be no such thing.
"We must make Syria recognize that just as it relinquished its dream of a greater Syria that controls Lebanon ... it will have to relinquish its ultimate demand regarding the Golan Heights," Lieberman said.