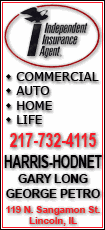 Only a decade or so ago, if the Pentagon and White House had suggested such a policy change, it probably would have triggered public outcries similar to those that tripped up Bill Clinton in 1993 and led to the "Don't Ask, Don't Tell" compromise.
But the Pentagon's top leaders this week embraced President Barack Obama's call to phase out the policy that bars gay men and lesbians from military service if they divulge their sexual orientation. The political reaction? Barely a whisper.
The National Republican Congressional Committee, which is heading the GOP bid to gain dozens of House seats this November, said its official position was summarized by House Republican leader John Boehner last weekend.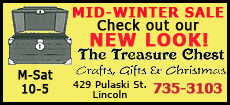 "I don't think it will be a campaign issue," Boehner told NBC. "In the middle of two wars, and in the middle of this giant security threat, why would we want to get into this debate?"
Some saw his comments as a mild swipe at Obama. But the president got a boost Wednesday when retired Gen. Colin L. Powell, once the nation's top military commander, reversed his previous opposition to letting gays serve openly in the armed services.
Meanwhile, House Armed Services Committee Chairman Ike Skelton, D-Mo., said nothing about the proposed policy change, which he personally opposes, despite having a perfect platform for doing so Wednesday. Defense Secretary Robert Gates and Joint Chiefs of Staff Chairman Mike Mullen testified before Skelton's committee, and they received only a smattering of questions or comments from lawmakers about the topic that dominated their testimony before senators a day earlier.
Republican political strategist David Winston said he's not surprised that campaign leaders from both parties are advising candidates to avoid the gays-in-the-military issue. With unemployment at 10 percent, he said, "whenever you're not talking about jobs and the economy, you're talking about something the public's not focused on."
Winston said Obama took a political risk by calling for the policy change in last week's State of the Union address. Democratic activists said the president was under pressure to make some concessions to gay rights activists who feel somewhat ignored after strongly backing his campaign.
It's certainly possible that the gays and military subject will arise in some congressional campaigns this year. House Democratic leaders said they will quietly sound out their more moderate and politically vulnerable members before deciding when to seek a vote to overturn Don't Ask, Don't Tell.