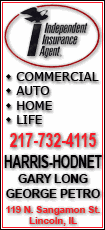 On Thursday, 3-year-old Mei Lan of Atlanta and 4 1/2-year-old Tai Shan of Washington will fly to new homes in Sichuan, China, to become part of a panda breeding program.
It's a day panda lovers have been dreading.
"He's our success story," 37-year-old panda fan Deanna Williston said of Tai Shan (pronounced TY-shawn). During a Wednesday visit to the Smithsonian's National Zoo, she recalled how her family and friends tracked his growth from the size of stick of butter to nearly 200 pounds.
She knitted a panda hat based on Tai Shan's picture and wears it for good luck when there might be another panda pregnancy.
"We got to see him as a cub, sitting in a tiny bucket," she said, overlooking the zoo's panda yard where Tai Shan snacked in the snow and climbed a tree.
Pandas have a long, symbolic history in Washington. The first panda couple, Ling-Ling and Hsing-Hsing, arrived in 1972 as a gift to the American people from China after President Richard Nixon's historic visit.
The pair lived more than 20 years at the zoo and produced five cubs -- but none survived.
That's partly why Tai Shan, the first cub to grow up in the nation's capital, is so adored.
"All the other pandas we've borrowed from China, but he's ours," said Amanda Parson, 30, of Beltsville, Md., who left home at 6:15 a.m. Wednesday to visit the zoo in the snow with Williston for Tai Shan's last day on view.
The zoo's two remaining pandas, mother Mei Xiang (may-SHONG) and father Tian Tian (tee-YEN tee-YEN), are on a 10-year, $10 million loan until December.
Tai Shan gave his mother a few sniffs Wednesday through a fenced window between their separate yards.
For animal keeper Nicole Meese, Tai Shan's departure is personal. She first held him as a baby and spent late nights calling him when he learned to climb trees but wouldn't come down.
"Every day, he makes me smile," said Meese, who will travel to China with the pandas aboard their own FedEx jet. "I'm going to miss him terribly."