Ahmadinejad also unveiled the model of a light booster rocket that is being built and three new, Iranian-built satellites, touted as the latest achievements in the country's ambitious space program.
The Iranian space program has worried Western powers, which fear the same technology used to launch satellites and research capsules could also be used to build long-range intercontinental missiles and deliver warheads.
A U.S. defense expert said there was no scientific purpose to launching such animals into space and that the launch was likely more aimed at boosting Iran's prestige.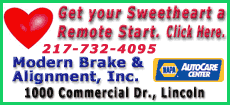 To test a life-support system of use to humans, "the obvious choice would be to send a monkey," said James Lewis, senior fellow at Washington-based Center for Strategic and International Studies. "Worms in space serve no purpose."
"The launch was clearly part of Iran's effort to advance military technology and assert political dominance in space," said Lewis "It's also a show of confidence. Space rockets give you prestige and influence, and that is what Iran seeks."
The launch of the rocket Kavoshgar-3, which means Explorer-3 in Farsi, was announced by Defense Minister Gen. Ahmad Vahidi to mark the National Day of Space Technology. The announcement came a year after Iran sent its first domestically made telecommunications satellite -- called Omid, or Hope -- into orbit for 40 days.
Iran's state TV broadcast images Wednesday of officials putting a mouse, two turtles and about a dozen creatures that looked like worms inside a capsule into the Explorer-3, which appeared to be about 10 feet long. TV then aired footage of the rocket blasting off.
The rocket was fitted with a life-support system and cameras that filmed the condition and movements of the animals as well as images from the rocket's exterior, transmitting it to experts on the ground, as it arched up into space, the state news agency IRNA reported.
The rocket traveled "beyond the atmosphere" and parachuted back to Earth, said Ebrahim Mahmoudzadeh, a senior Defense Ministry official. He did not specify precisely how high it flew, but suggested its animal payload had survived.
"The main mission of Explorer-3 was to travel beyond atmosphere carrying living animals in certain living conditions so that it would go and get back safely," he said on state television. "The work was successful."
Iran's lofty space plans also include putting a man in orbit within 10 years.
Ahmadinejad praised the latest launch and said greater events would come in the future.
"The scientific arena is where we should defeat the (West's) domination," Ahmadinejad said in remarks broadcast live on state TV. He said the launch is a "very big event. This is the first presence of animals in space launched by Iran. It's the start of bigger achievements."