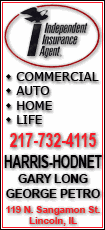 He was talking about his interview hours earlier, in which he shifted his angst from Scott McCarron's accusation of "cheating" to the USGA for its "ridiculous" manner of handling the new rule on grooves.
McCarron apologized and Mickelson accepted, although even Lefty is curious whether McCarron will face disciplinary action from the PGA Tour for his choice of words. Even PGA Tour commissioner Tim Finchem said there was "no justification" for such language.
Otherwise, case closed.
"It's not easy to come up and face that person, look them in the eye and apologize, and he did that and was very sincere," Mickelson said. "And I accepted the apology. I appreciate him being a big enough man to do that."
From there, Mickelson took dead aim at the USGA and senior technical director Dick Rugge, although he didn't mention him by name.
He is upset by two things -- that the USGA was not more transparent in developing the new rule on grooves, and the USGA and PGA Tour knew there would be issues with 20-year-old Ping wedges and weren't prepared to cope with the consequence.
"This has got to change," Mickelson said. "To come out and change a rule like this that has a loophole ... it's ridiculous. It hurts the game, and you cannot put the players in a position to interpret what the rule has meant. This should have been decided well before this came out. It put me and it put all players in a bad spot. And it needs to be changed."
This is where it gets confusing.
Mickelson said he would not use the Ping Eye2 wedge at the Northern Trust Open because "my point has been made." His hope, however, is that other players will continue to use the wedge and draw more attention to the debate.
"If there's no pressure among these organizations to make changes, I will immediately put the club back in play," he said.
One other point to consider.