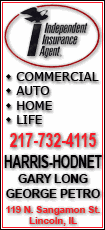 The Saints' defensive lineman watched last season's Super Bowl at the Transitions Recovery Program in North Miami Beach. A year later, he has returned for all the right reasons.
"I remember always being in treatments and people coming back with these success stories and you're sitting there like, 'Man, when am I going to have my success story?'" Hargrove recalled.
"I'm doing something different with my life and I'm finally living a good life," he said. "It's probably one of the best feelings I've ever had."
Hargrove joined the Saints last spring after serving a year's suspension for multiple violations of the NFL's substance abuse policy. In the City that Care Forgot, home to Bourbon Street, Mardi Gras and drive-through daiquiris stands, Hargrove has stayed clean and had a productive season. He finished third on the team in sacks with five and made a slew of other big plays, including a strip and fumble return for a touchdown.
"I'd hate to know where we'd be without him football-wise," Saints defensive line coach Bill Johnson said. "He had a lot of ball disruptions, hitting people hard, jarring the ball loose. He's a heavy ol' dude, you know? And he's just played good."
Now Hargrove is playing for an NFL championship in another city renowned for nightlife, during a week full of parties boasting star-studded guest lists. He is popular with teammates who would probably look out for him if he tagged along -- just to socialize; no drinking -- but he doesn't even want to attempt it.
"I don't go. It's as simple as that," Hargrove said. "It's about understanding boundaries and limits and plans. Before I came down here I had to have a plan of action -- what I was going to do each day, and I had to have people around me that was going to keep me to that plan."
When he's not at practice or in team meetings, Hargrove intends to lay low with close friends and family, or in his hotel room studying film of the Indianapolis Colts and "trying to get every little edge on Peyton (Manning)."
On Tuesday, after media day at Sun Life Stadium, he spent a couple hours at the clinic.
Lee Barchan, the executive director at Transitions, said Hargrove asked if he could visit and run a meeting along with some counselors.
Hargrove told his story and Barchan said the recovering substance abusers at Transitions "were pretty excited about who he was. They were all talking about it."
"Anthony is proud he turned his life around. We love him to death and he has a place forever in our hearts," Barchan said. "I wouldn't want to be Peyton Manning (in Sunday's game), but he's a gentle giant."
Hargrove, who seems much quicker than his 6-foot-3, 272-pound frame would allow, was a third-round draft choice by the St. Louis Rams in 2004. He seemed to have a promising career ahead when he started 15 games in his second season and ranked second on the club with 6 1/2 sacks.
Then it all started to slip away.