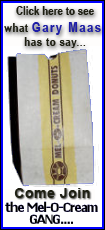 On the Republican side, Sen. Bill Brady led by just a few hundred votes over Sen. Kirk Dillard. Dillard said a victory by Brady, a Bloomington conservative with little support in the Chicago area, would hurt the GOP's chances of reclaiming the governor's office.

"If he's the nominee, he'll have a much, much more difficult time than me beating Pat Quinn," Dillard said Wednesday at a Republican "unity" breakfast.

Gov. Pat Quinn claimed victory in the Democratic primary over Comptroller Dan Hynes, despite a margin of less than 1 percent. Though Obama called Quinn to offer his congratulations, Hynes has refused to concede.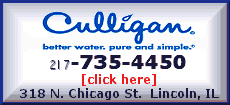 "It's time to end the fighting," Quinn said as he thanked voters at a Chicago train station. "I don't believe we are benefiting in Illinois, certainly in the Democratic party, by having fighting."
Illinois Republicans hope to capture the governor's post as well as Obama's former Senate seat by exploiting Democratic turmoil and scandal, including the arrest and ouster of former Gov. Rod Blagojevich. GOP victories in an increasingly Democratic state would be another blow to Obama, already stinging from the Republican victory in a Massachusetts special election for Edward Kennedy's former Senate seat.
The Senate primary produced no surprises. State Treasurer Alexi Giannoulias, an Obama friend and former banker, captured the Democratic nomination. Five-term U.S. Rep. Mark Kirk was the Republican pick.
For governor, it was a different story.
One or both of the races could wind up going to a recount. Illinois law doesn't require recounts in close races, so the candidates would have to decide whether to request one and cover the costs.
Quinn is trying to win the governor's office on his own merits after inheriting it a year ago when Blagojevich was ousted, partly over allegations that he tried to sell Obama's former Senate seat.
Two months ago, Quinn appeared set to easily win the nomination. But he was weighed down by the baggage of his two campaigns with Blagojevich, his support for a major tax increase and a botched program that granted early release to some violent prison inmates.