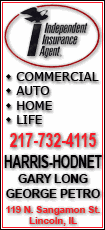 Fans, friends and spectators are invited to come watch the team as it has a final "practice" this evening before it hits the road this weekend.

The Lincoln Community High School speech team will host its "Meet the 2010 Regional Team" night at 6:30 in the high school auditorium. The team will be competing against 12 other squads in the regional meet this weekend at Centennial High School in Champaign.

Head coach Katie Conant said this "Meet the Speech Team" event serves several purposes.
"We have this so the parents can see what the kids have been working on all season," said Conant, "and so the community has a chance to see the kids."
Students who are considering participating on the high school speech team in the future are encouraged to attend the event to see and learn more about the different types of performances.
Admission to the event is free, but donations to help defray expenses will be accepted. Refreshments will be served during intermission.
Students will be showcased in 14 different types of presentations Thursday evening. Each presentation is for a different event category with different judging criteria.
Events to be presented and participants:
Performance in the round: Adrienne Alley, Elizabeth Dye, Samuel Filbeck, Tegan Follis, Olivia Graue, Kendall Katz, Wyatt Phillis and Grace Sheley

Declamation: Caiti Wunderlin

Impromptu: Matt Mason

Original comedy: Sara Buchanan

Radio: Shelby Voyles

Poetry: Katy Langdon

Informative speaking: Amy Knutilla

Prose: Lorenda Kirby

Extemporaneous speaking: Matt Mason

Humorous interpretation: Sara Buchanan

Oratory: Caiti Wunderlin

Dramatic interpretation: Elizabeth Jaegle

Special occasion speaking: Tara Shane

Humorous duet acting: Lorenda Kirby and Katy Langdon
"It's a great way for the kids to get another practice in front of people and to recognize the seniors," Conant said.
The two seniors on the team, Lorenda Kirby and Caiti Wunderlin, serve as captains this season. Each has been a member of the LCHS speech team for four years.
Betsy Buttell, Ruth Ohmart, Brian Welter and Zach Williams serve as assistant coaches.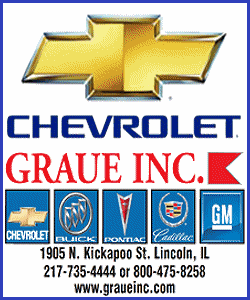 Overall, the highlight for the team this season has been its fifth-place finish earlier this season at the Charleston speech meet. Individually at that meet, Jaegle finished second in poetry, Kirby and Langdon finished third in humorous duet acting, Wunderlin finished fourth in declamation and oratory, Kirby finish fourth in prose, and Langdon finished fourth in poetry.
At another meet in Bloomington, Shelby Voyles finished eighth and Samuel Filbeck finished ninth in dramatic interpretation, and Kirby finished sixth in prose. Filbeck's finish was particularly impressive since he was considered a novice but placed ninth in the varsity standings.
In addition to Lincoln and the host school, other teams competing at the Centennial regional are Champaign Central, Charleston, Danville, Downs Tri-Valley, Georgetown-Ridge Farm, Gibson City-Melvin-Sibley, Heyworth, Mahomet-Seymour, O'Fallon, Paxton-Buckley-Loda and Rantoul.
Winners of the top four places in each event at the Centennial regional this weekend will move on to sectionals at Charleston High School on Feb. 13 to compete with the sectional qualifiers from the Chatham Glenwood and Harrisburg regionals.
The top three finishers in each Charleston sectional event will move on to the IHSA state tournament at the Peoria Civic Center on Feb. 19 and 20 to compete against the qualifiers from five other regional tournaments across the state.
[Special report by LOYD KIRBY]