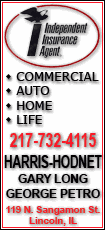 The prospect of strikes and protests have raised fears Papandreou won't be able to push through an austerity plan aimed at dousing the country's financial crisis, which has undermined the euro because markets fear Greece may default on its debts.
The worries have spread to other countries such as Portugal, where there is also resistance to cutbacks aimed at dousing a spreading European government debt crisis. Stock markets across Europe have sagged as a result.
Farmers began their campaign in mid-January to demand higher and faster subsidy payments, but began removing blockades in the early afternoon despite the government's adamant refusal to increase any payments to support crop prices.
Tax and customs officials were on the second day of a 48-hour strike that began Thursday, while civil servants will walk off the job next Wednesday.
Protesting farmers at the Greek-Bulgarian border have refused to comply with their colleagues decision and are vowing to maintain their tractor blockade under their demands are met, disrupting the transport of goods to and from Bulgaria.
Greece is under intense pressure from markets and other European Union governments to get a grip on its deficit, which stands at 12.7 percent of economic output for 2009 -- more than four times the 3 percent limit for countries using the shared euro currency. Papandreou's Socialist government has pledged to reduce it to 2 percent in 2013, and has announced an austerity program that includes salary freezes for civil servants and higher taxes.
The program has won the backing of the European Union, although the EU will be keeping a close eye on Greece's figures to ensure it sticks to the plan.
A Greek default would be a serious blow to the shared euro currency, but Greece and the EU have insisted that will not happen and that Athens can fix its problem with a program of sharp cutbacks and efforts to make its economy more competitive. Greece insists it will not need a bailout from other EU countries, and that it does not need to turn to the International Monetary Fund.
"There is no thought at all of Greece turning to the IMF," Deputy Foreign Minister Dimitris Droutsas said in New York late Thursday night after a meeting at the United Nations.
The IMF's chief, Dominique Strauss-Kahn, told the French radio station RTL on Thursday that the multinational lending agency was ready to help Greece is asked to, but that he did not think the country was heading for bankruptcy.