Criticism has been growing that Toyoda, grandson of the company's founder, has largely been invisible amid the automaker's worst crisis since it was founded.
Toyota Motor Corp. said Toyoda and Shinichi Sasaki, the executive overseeing quality, will speak to reporters at the automaker's Nagoya office Friday evening. Toyoda will speak about quality control, it said. Other details were not immediately available.
The only media comment so far from Toyoda was a brief, impromptu interview last week with Japanese broadcaster NHK on the sidelines of the World Economic Forum in Davos, Switzerland. Toyoda, 53, said he was sorry for the worries he had caused customers and insisted that Toyota cars were safe.
Toyota said this week it is considering a recall in the U.S. and Japan for its Prius gas-electric hybrid, which has been plagued with braking problems.
Nearly 200 complaints have been reported in the U.S. and Japan over such problems. Toyota said on Thursday it was a flaw in the computerized antilock brake system.
The problems with the Prius, Toyota's flagship model and symbol of its technological prowess and green car ambitions, follow a global recall announced Jan. 21 for 4.5 million vehicles with gas pedals that stick and can cause sudden acceleration.
A less-than-perfect Prius, the vehicle of choice for Hollywood movie stars like Leonardo Dicaprio, threatens to be an even more serious blow for Toyota's image than the gas pedal recall.
The brake problem has been fixed with a software programming change for Prius vehicles sold in Japan and overseas since late January but not for vehicles sold before then, according to Toyota.
The U.S. National Highway Traffic Safety Administration said it would assess the scope of the problem in the Prius and the safety risk to about 37,000 cars that could be affected. Toyota, however, has said it sold 103,000 of the new Prius in the U.S. since May last year.
The quality failures are drawing intense media scrutiny in the U.S. where Toyota is more used to winning plaudits for consumer satisfaction. But the coverage in Japan has been calmer.
The biggest story splashed across front pages of major dailies and on TV news Friday was the retirement of a well-known sumo wrestler, forced to step down for drunken behavior. Toyota news was relegated far below that.
U.S. officials have blessed Toyota's solution to the gas pedal problem, a small piece of steel designed to eliminate excess friction in the pedal mechanism, but have criticized Toyota for being too slow in responding to customer complaints.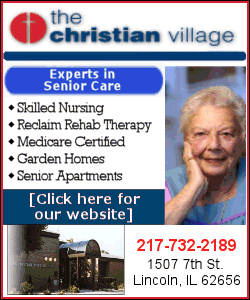 Still, concern is bubbling among the Japanese who take pride in Toyota as an icon of the country's advanced manufacturing and see the fuel-efficient Prius as a symbol of the company's commitment to green, low-pollution vehicles.
"Trouble with the Prius means real trouble for the Toyota brand," said Ryoichi Shinozaki, a crisis management expert at Kyodo Public Relations Co.
"It is a symbol of its commitment to ecology. It lies at the heart of Toyota's new successful business that was defined differently from its past success," he said.
Shinozaki believes Toyota has yet to fully recognize the magnitude of the crisis that has hit.
In Japan, protocol requires an executive to bow deeply and hold that position for at least five seconds to apologize for causing a ruckus, even if a company has done nothing wrong, he said. Toyota executives who explained the quality problems this week in Japan held their heads up high.
Toyota then played down the fix on Prius cars carried out since last month as merely part of a routine improvement program, raising questions about its commitment to the company motto of putting customers first.
Toyota is also investigating possible brake problems with its luxury Lexus hybrid and the Sai compact sedan, both of which use the same brake system as the Prius. Toyota has not received any complaints about the Lexus HS250h and the probe is to ensure safety, she said. The Sai is not sold outside Japan.