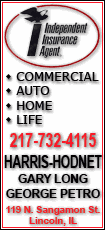 In Europe, the FTSE 100 index of leading British shares was down 82.34 points, or 1.6 percent, at 5,056.97, while Germany's DAX fell 69.61 points, or 1.3 percent, to 5,463.63. The CAC-40 in France was 76.60 points, or 2.1 percent, lower at 3,612.65.
Once again, stock markets in Greece, Portugal and Spain led the retreat in Europe -- Greece's main composite index was down a further 3.5 percent, while Portugal's PSI 20 fell 3 percent and Spain's IBEX dropped 2.6 percent.
Earlier in Asia, stock markets responded to the massive falls recorded in the previous session in Europe and the U.S., where the Dow Jones industrial average slid 2.6 percent, its worst performance in nine months.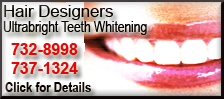 Japan's benchmark Nikkei 225 sank 2.9 percent, or 298.89 points, to 10,057.09, while China's Shanghai Composite Index fell 1.9 percent, or 55.91, to 2,939.40. Hong Kong's Hang Seng buckled 3.3 percent to 19,665.08.
"It's been a dismal 24 hours for global markets as stock markets, commodities and currencies have fallen around the world, while bond default risk has soared, as investors have fled risky assets into the relative safety of the dollar," said Michael Hewson, an analyst at CMC Markets.
The catalyst behind the escalating jitters gripping investors is the debt crisis in Greece and the fear that it might move on to other countries, such as Portugal, Spain and Ireland, with weak public finances.
The question is whether these governments can deliver the deficit cuts they have promised. The Greek plan, which has been cautiously backed by the European Commission and the European Central Bank, is to get the budget deficit down from around 12.7 percent of the country's gross domestic product in 2009 to below 3 percent in 2012.
But with strikes looming -- customs and tax officials have already begun a 48 hour strike in protest at the planned austerity measures -- investors remain skeptical at best.
As in the banking crisis of 2008, traders are looking at who may be next to suffer Greek-like budget difficulties and all eyes Friday will be on whether Portugal's minority government survives a showdown with opposition parties over its austerity plan.
"It has been a worry for Greece for weeks but it is now spreading like wildfire, driving equity markets lower, causing further concerns both about medium-term growth prospects and in currency markets," said Kit Juckes, chief economist at ECU Group.
All this is hitting the euro hard as investors think a bailout of the periphery countries is becoming more likely by the European Union.