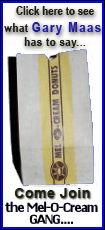 The Hartford, Conn., insurer said it earned $165.9 million, or 38 cents per share, in the three months that ended Dec. 31. That's down from the $194.7 million, or 42 cents per share, in the same period the prior year. Excluding one-time items it said profit totaled 40 cents per share. Revenue rose 13 percent to $8.76 billion.
Analyst polled by Thomson Reuters forecast a profit of 42 cents per share on $8.65 billion in revenue.
Aetna said claims were more expensive than they were a year ago, partly because of treatment for swine flu and greater use of temporary COBRA insurance coverage. Aetna said it spent 85 percent of its commercial premium revenue on medical costs, up from 80.6 percent a year ago.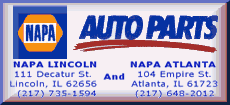 The company is the third largest publicly traded health insurer based on medical enrollment.
For the full year, Aetna said its profit fell 8 percent, to $1.28 billion from $1.38 billion. On a per-share basis, profit rose to $2.84 from $2.83 because the company now has fewer shares on the market. Its revenue rose 12 percent to $34.76 billion from $30.95 billion.
For 2010, Aetna forecast an operating profit of $2.55 to $2.65 per share in 2010. The estimate excludes capital gains or losses, and compares with $2.75 per share in 2009.
Analysts expect $2.83 per share, but their estimates do not leave out those gains and losses.
Aetna saw its shares tumble briefly last month after forecasting lower-than-expected 2009 operating earnings. The insurer also said it expects 2010 operating earnings to be "modestly lower" than last year. Company leaders have attributed that to pricing pressure in part of its commercial business and to Medicare Advantage reimbursement cuts.
Several health insurers have been hit by enrollment losses, as companies cut jobs and trimmed the number of people covered by employer-sponsored health insurance.