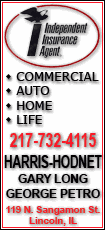 The homebuilder said Friday it earned $1.17 a share in the three months ended in December. That compares with a loss of $80.3 million, or $2.08 a share, in the prior-year period.
Revenue was flat at $218.8 million versus $218.2 million.
Without accounting for the tax gain, analysts polled by Thomson Reuters were expecting a loss of 90 cents a share on revenue of about $200.6 million.
Beazer, which caters primarily to first-time homebuyers, is headquartered in Atlanta and has operations in 16 states, with many communities along the Southeast, Mid-Atlantic and Southwest. The company said orders for new homes increased almost 37 percent compared to year-ago levels as homebuyers took advantage of low mortgage rates and federal tax credits.
The number of buyers who backed out of contracts dropped to 27 percent from 46 percent a year ago, a sign shoppers are increasingly confident.
Beazer and other homebuilders often begin construction on homes before they have a buyer, so Wall Street watches them for trends in housing market.
The real estate industry and the broader economy began to emerge from a deep trench last year, but high unemployment and tight mortgage lending remain hurdles to a full recovery.
Ian McCarthy, Beazer's president and CEO, said it was too early to say if the housing recovery is sustainable, but added he was encouraged by the company's improved sales.
___
On the Net:
Beazer Homes USA: http://www.beazer.com/