When the Labor Department releases the January unemployment report Friday, it will also update its estimate of jobs lost in the year that ended in March 2009. The number is expected to rise by roughly 800,000, raising the number of jobs shed during the recession to around 8 million.
The new data will help illustrate the scope of the jobs crisis. Analysts think the economy might generate 1 million to 2 million jobs this year. And they say it will take at least three to four years for the job market to return to anything like normal.
"It's going to take a long time to dig out of this hole," said Julia Coronado, senior U.S. economist at BNP Paribas.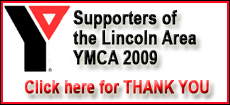 Wall Street economists expect the January report will show a tiny increase of 5,000 jobs. That would be only the second monthly gain since the recession began. But it probably wouldn't be enough to hold down the unemployment rate, which is forecast to rise to 10.1 percent. That would match October's 26-year high. And it would be the fourth-straight month of double-digit joblessness.
The Labor Department's revisions on employment levels are done every year. They are based on unemployment insurance tax data that companies submit to states.
Jobs remain scarce even as the economy is recovering: Gross domestic product, the broadest measure of the nation's output, has risen for two straight quarters. GDP rose by 5.7 percent in the October-December quarter, the fastest pace in six years.
But hiring is still lagging. Many economists say businesses are reluctant to add workers because it's not clear whether the recovery will continue once government stimulus measures, such as tax credits for home buyers, end.
The debate over health care reform and the scheduled expiration of some Bush administration tax cuts at the end of this year may also cause companies to restrain hiring, many economists said.
"Until some of these uncertainties from Washington get cleared up, businesses, particularly small businesses, are going to be loath to do any additional hiring," said Hank Smith, chief investment officer at Haverford Investments.
High unemployment is likely to hold back consumer spending, which has led most recoveries in the past. That's why many economists think the current rebound will be weak.
Public concern about persistent unemployment has forced President Barack Obama and members of Congress to shift their attention to jobs and the economy and away from health care reform. The Senate will begin working Monday on legislation that would give companies a tax break for hiring new workers, Majority Leader Harry Reid said Thursday.
The budget plan Obama released this week projects unemployment will still be very high -- 9.8 percent -- by the end of this year.