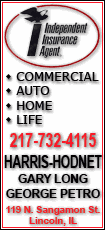 This becomes a perfect showcase for drama, especially through the dark lens of "Damages." Its Madoff-inspired story line is guaranteeing viewers a rich payoff.
The 13-hour season airs its third episode Monday at 10 p.m. EST, and already it's delivering dividends.
We already know that high-stakes litigator Patty Hewes (series star Glenn Close) is mounting a class-action lawsuit on behalf of the victims of financier Louis Tobin, whose fund everyone in New York wanted to get in, and who bilked his investors for billions of dollars.
We know that Patty's one-time protege, Ellen Parsons, has left Hewes & Associates for a job in the New York district attorney's office, where she, too, will have Tobin in her sights.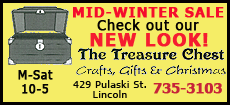 But we know that Ellen (co-star Rose Byrne) will re-ignite her complicated, even toxic, relationship with Patty, who, after months with no contact, sends Ellen a peace offering -- a $3,000 Chanel handbag -- that leaves her perplexed. And disturbingly pleased.
We know that Tom Shayes, Patty's loyal law-firm lieutenant who is helping her build the case against Tobin, has been granted partner status by Patty in her firm.
Shockingly, we also know that Shayes (Tate Donovan, an original cast member) will be dead six months from now. We've seen the body, recovered by detectives from a riverside trash container. And we know bad things led up to it: He, too, was one of Tobin's investors. Shayes, his wife and their extended family -- all of whom trusted in Tobin's Midas touch -- lost everything.
Also looming ahead: Someone seems to be trying to kill Patty.
How does all this add up?
"Damages," which from its start was a jagged thriller mixed with a plush melodrama, has sometimes seemed a tease in how it parcels out clues to what's going on. But the truth is, the answers come thick and fast. The challenge for a viewer -- and it's thoroughly pleasurable, once you're hooked -- is to puzzle out what the "answers" mean.
"Damages" has always been sly in its use of flashbacks and flash-forwards. This season, temporal polarities jockey between the here-and-now and what the show's title card identifies as "6 MONTHS LATER."
So, OK, the narrative is a bit fragmented, toggling back and forth a few times per episode. For example, the season premiere's final moments deftly juxtaposed the sight of Shayes' corpse in a body bag ("6 MONTHS LATER") with his proud supervision at the office, in the present, as workmen hang the law firm's new shingle: "Hewes Shayes Associates."
"Perfect," he declares, looking on with satisfaction.
Dizzying? Just keep your eyes on the screen. Addictive? Just you wait.
As in past seasons, the cast is splendid.