A specific date for the handover of justice powers was the key commitment in a wider compromise to improve the management of Northern Ireland's squabbling power-sharing coalition and change how the region's divisive Protestant parades are handled.
"Let it be said in times to come, that after decades of violence, years of talks, weeks of stalemate, this is the day we have secured the future," British Prime Minister Gordon Brown told reporters in Hillsborough Castle near Belfast, the venue for 10 days of round-the-clock negotiations.
The Irish Catholics of Sinn Fein had threatened to withdraw from the power-sharing government- triggering the collapse of the key achievement of Northern Ireland's 1998 peace accord -- unless Protestants accepted a deadline for the handover.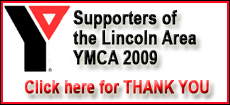 "This might just be the day when the political process in the north (of Ireland) came of age," said Sinn Fein's Martin McGuinness, the former Irish Republican Army commander who is the senior Catholic minister in the unity government.
McGuinness and his Protestant partner atop the government, Democratic Unionist leader Peter Robinson, stood side by side Friday with Brown and Irish Prime Minister Brian Cowen of Ireland to unveil the breakthrough.
The deal came about because Robinson persuaded his party's divided lawmakers to back a new round of compromise with Sinn Fein despite their deep misgivings about giving former IRA militants any role in overseeing Northern Ireland's police and courts.
But both premiers said they were confident that handing British powers to a new Justice Department in Belfast would represent the last major step in a decade-long effort to make power-sharing work.
"Today's agreement is the opportunity for a fresh start. The opportunity to take down the remaining walls of divisions, not just in our streets, but in our hearts," Brown said.
Last week, the two prime ministers launched a personal mission to prevent the collapse of Northern Ireland's four-party coalition, which was designed to end a conflict that claimed 3,700 lives since the late 1960s.
Robinson, who leads the government coalition formed in 2007, said the new agreement has "laid the foundations for a better future for us all."