A
nd the Alaska Board of Game wants it to stay that way.
The board considers exotic pet requests every four years, and this year's petitions covered everything from allowing Alaskans to own the "organ grinder" monkeys to adding exotic cats to the list of animals people can own without a permit.
At the end of a four-day meeting this week, the vote was in: capuchins out; some of the cats in.
Chimpanzees, previously allowed, are now out. Sloths, kinkajous, wallaroos and surgically de-venomized reptiles also need not apply. Ditto for domestic finches.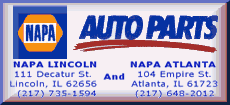 Game board Executive Director Kristy Tibbles said Thursday that the board increased the criteria for the so-called "clean list" of approved animals from five to nine. Considerations now will include, among other things, whether the animals can be maintained in good health in private ownership.
Tibbles said people who already have chimpanzees in Alaska, can keep them as long as they get them registered with the state.
The thumbs-down decision on capuchins came after the board heard from two veterinarians. Concerns that the monkeys -- whether kept as pets or used to help quadriplegics with tasks of daily living -- could spread disease to humans squashed that proposal, Tibbles said.
"I really think it was a wrong decision," said Christy Paquette of Juneau, who grew up with a capuchin and hoped to start a business helping the disabled. "I don't think the health issue is even an issue."
The monkeys can be owned without permits in 17 states.
The board was presented with several proposals to allow Alaskans to own hybrid cats, breeds that were developed by crossing domestic and wild cats. The board approved the idea, provided a pedigree could show that the cat's wild DNA was watered down and its wild ancestors were at least four generations removed.
The International Cat Association, the largest registry of pedigreed cats, considers exotic hybrids to be domestic cats.