Mei Lan and Tai Shan, carried in a cargo jet, left a tearful crowd in Washington for a special breeding mission in efforts to keep the well-loved but endangered species going.
"Both pandas have become endearing goodwill ambassadors for China in the United States," said David Brown, U.S. consul general in Chengdu, the capital of the southwestern province of Sichuan.
Millions of people fell in love with 3-year-old Mei Lan from Zoo Atlanta and Tai Shan, a 4 1/2-year-old born in Washington, watching them grow up via online panda cams.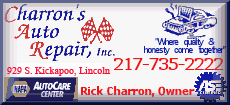 China has long used pandas as a friendly gesture in diplomacy, and they may be China's most compelling ambassadors as the country clashes with the U.S. on many issues, including trade, human rights and Internet security.
"A team of panda keepers are waiting for Tai Shan's return, including zoologists, vets and nutritionists," Wang Chengdong, with the Ya'an Bifeng Gorge Breeding Base, told the state-run Xinhua News Agency. "We have also prepared a variety of fresh bamboo for him to choose from."
Mei Lan will go to the Chengdu Research Base, which has already started looking for a Chinese teacher for her. It's also asked the public to choose her "boyfriend" among profiles of male pandas posted online.
Tai Shan's departure gave diplomats a rare moment of harmony.
"He is a tangible, and furry, manifestation of cooperation between the United States and China," U.S. State Department spokesman P.J. Crowley said Thursday.
Xie Feng, minister of the Chinese Embassy, said Tai Shan "has grown up with the blessing, love and care of the American people."
"He has now grown into a handsome young man, and it's time for him to go home," he said.