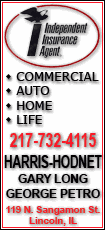 Space shuttle Endeavour will deliver the seven-windowed dome to the International Space Station next week, along with more living space in a chamber called Tranquility.
Endeavour's planned Sunday morning launch with six astronauts -- at the wee hour of 4:39 a.m. -- comes just days after President Barack Obama's big space station plug in his proposed budget for the coming fiscal year. The countdown clocks began ticking Thursday.
While the White House scrapped NASA's moonward-ho Constellation program, the space station got an extension until at least 2020, with the promise of more relevant research. NASA Administrator Charles Bolden said the goal is to make full use of the space station as "the national lab it was envisioned to be."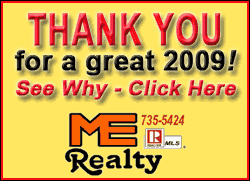 "There's so much we need to know before we can venture safely out of low-earth orbit for the long term," Bolden, a former shuttle commander, said after the budget was released Monday.
The dome going up on Endeavour -- like a big bay window -- should greatly improve the quality of life aboard the space station.
When astronauts exercise in the Italian-built Tranquility, for instance, they will be able to gaze out the nearby dome windows whenever the shutters are open. And when the day's work is done, they will be able to pop their heads and shoulders into the 5-foot-tall cupola, beholding the universe.
The lookout also will provide 360-degree views of the space station, allowing the crew to see directly outside during robotic work. Until now, they've had to rely on TV cameras when they use the robot arm to move or install big-ticket items.
"Looking out on the Earth is just inspiring," said space station resident Timothy "TJ" Creamer. In fact, it's the crew's No. 1 pastime in the off hours -- at least it was before the Internet came aboard.
Now, "we can actually surf the Internet and find diversions," Creamer told schoolchildren in a TV hookup this week.
The five space station residents -- two Americans, two Russians and one Japanese -- finally got Internet access late last month, nearly a decade after the first bunch of guys moved in.
"First thing I did on internet? Order my wife some flowers," commander Jeffrey Williams wrote in his online Twitter account. "It was a hit. Commerce from space!"
The dome -- nearly 10 feet in diameter and also made in Italy -- will ride up in the shuttle attached to Tranquility, but in the wrong place. It will be moved to its proper location once Tranquility is connected to the space station.
During the third and final spacewalk of the mission, two of the astronauts will be outside looking in, while the nine others will be crowded inside, gazing out. They will pop their heads and shoulders into the dome, with their legs floating down into Tranquility.